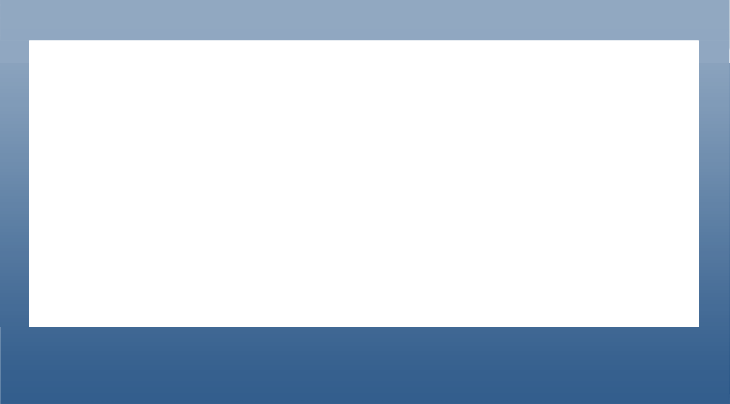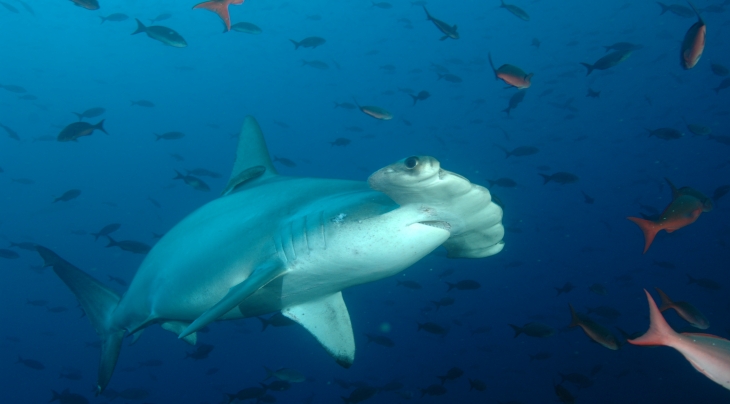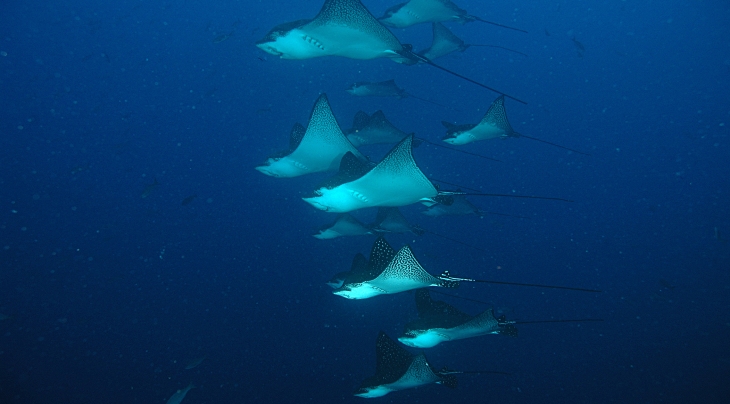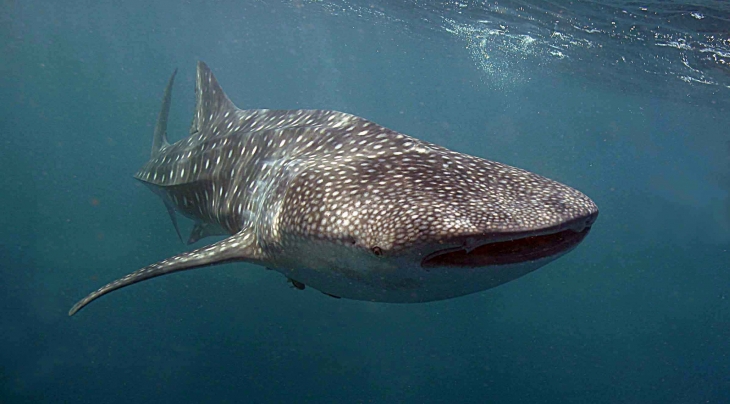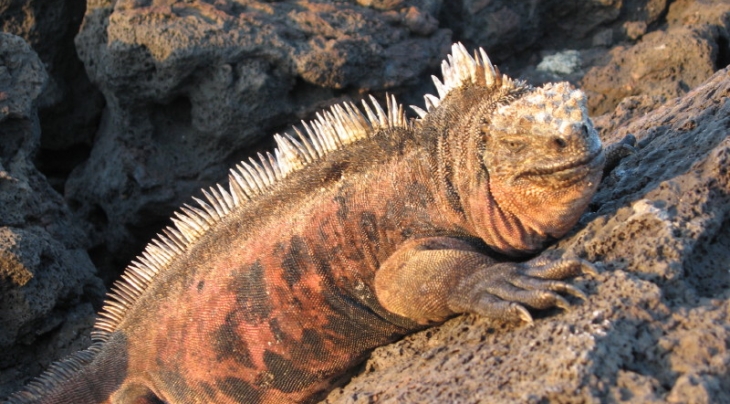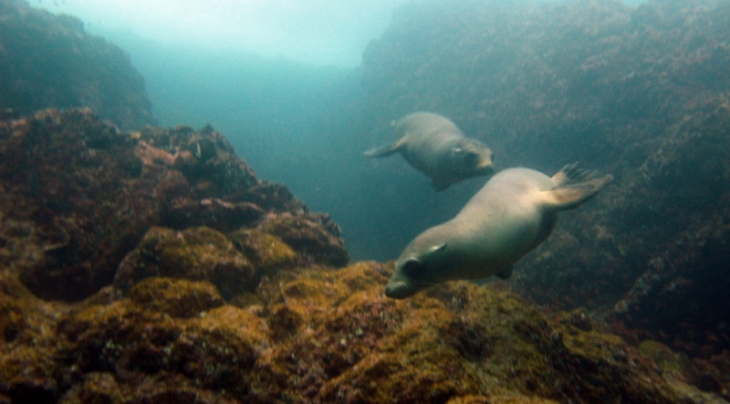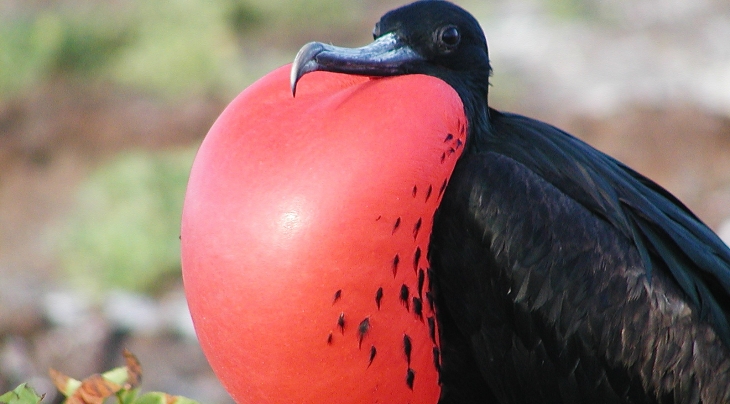 The Galapagos Islands lie on the equator 600 miles off the coast of Ecuador. Evolved over millennia and isolated from any continental landmass, the Galapagos enjoys a completely unique bio diversity that is simply spectacular. These actively volcanic islands host a distinct and unique flora and fauna, including prehistoric creatures found nowhere else on earth.
Thirteen primary islands, five smaller islands and numerous islets and rock formations make up part of the Ecuadorian National Park System and are a World Heritage site in their own right. This includes the world famous diving mecca of Darwin & Wolf.
Diving
Several oceanic currents meet in the island group. This has led to an abundance of marine life that has few equals anywhere in the world. The mixed temperature range underwater delivers a fascinating and rarely seen mix of tropical and temperate fish species.
Many divers are drawn to the Galapagos by the presence of large schools of rays and sharks, which are encountered year round. Various species of turtle breed in the islands, whilst endemic marine iguanas have adapted to local conditions, feeding off the sea algae that thrives in the waters that surround the islands. Inquisitive seals and penguins provide divers with unforgettably thrilling shows as they perform their aquatic acrobatic displays. Occasionally divers are afforded an encounter with some of the islands rare species like Mola Mola, flightless Cormorants and Port Jackson Sharks.
Whale Sharks and more Whales
From May to November cooler currents rich in nutrients attract many of the great pelagic plankton feeders. During these months, The Galapagos Islands are recognised as one of the world's best locations to encounter Whale sharks in large numbers. Numerous species of whales are also regularly seen in the Galapagos over these months. The most common encounters are with Melon Headed, Pilot and Humpbacked whales that migrate to the coast of Ecuador in August and September. Water temperature can vary from 17 - 24ºC.
Manta Rays and more Rays
In December to April, the waters rise slightly in temperature with shifting Oceanic currents, and in come the rays. Water temperature is a slightly warmer 21 - 26ºC. Large Mantas, schools of mobula rays, cow nosed rays, spotted eagle rays and marble rays are frequent visitors.
Darwin and Wolf
These two islands are located 14 hours sailing north of the main island group. The seas surrounding Wolf and Darwin support large concentration of the marine life that makes the Galapagos the dive destination that it is. Certainly no dive itinerary to the Galapagos is complete without a visit to Darwin and Wolf. Schools of hammerheads, dolphins and rays make these islands a highlight for many divers visiting the Galapagos. The whale shark aggregation occurs in the warmer water surrounding these islands.
Hammerhead sharks and other shark species make regular appearances in numbers year round.
Above Water
Because of their isolation, most species have evolved in different ways to their mainland relatives and even within the archipelago species have developed differently. Of the extraordinary animals to be found many are reptiles, such as the great tortoise, large land iguanas, numerous lizards and three species of non-poisonous snakes.
Up to three quarters of a million seabirds flock to the islands, including a third of the world's blue footed boobies, frigate birds, pelicans, cormorants, albatross and petrels. Aside from the extraordinary marine and land borne wildlife, the islands themselves are a fascinating place to walk around, with dramatic volcanic cones and solidified lava flows.
For a map of the Galapagos Islands, please click here >
Tailormade Holidays and Twin Centres
We offer tailormade holidays for the majority of the destinations we feature, giving the option to stay for as many nights as you choose. Although we display the prices as 7 nights, these are sample package prices; we can offer you more flexibility.
Many of the destinations featured outside of Egypt are based on flights using scheduled airlines with daily departures. Most fly from the main London airports and some airlines also offer regional UK departures.
Our small, specialised team can also suggest twin centre options for many destinations. Please enquire about the possibilities for a given destination so you can enjoy more than one area during your holiday. Experience contrasting diving as well as varying above water attractions.
Please note that liveaboard itineraries can change without notice. The itinerary will depend on several factors including, but not limited to, weather, diving ability of guests & the number of other boats already present at the various dive sites. All dive sites visited are subject to weather conditions and are at the discretion of your dive guides and vessel captain.
Diving in the Galapagos - Liveaboards
The diving in Galapagos is not for novice divers. Before attempting to dive in Galapagos you should be completely comfortable in the water and comfortable with all aspects of your equipment. Having experience of diving in cold water with a thicker wetsuit and hood, as well as experience of diving in strong currents, up currents and down currents is highly recommended. Experience in mixed surface conditions, mixed currents and varying water temperatures, proficient use of a DSMB and the ability to cope in buddy pairs or on your own should you become temporarily separated, is imperative.
Regaldive advise that guests booking on to a Galapagos liveaboard should be minimum PADI Advanced or equivalent and have more than 50 logged dives.
Water Temperatures
The water in the Galapagos is relatively cold, ranging from 60 - 80°F (15 - 26ºC) between May and November and 70 - 82°F (20 - 26ºC) between December and June. Divers are highly recommended to wear a minimum full 7 mm wetsuit or semi-dry with a hood and vest, or 5mm layers.
Visibility
The visibility in the Galapagos is often limited, due to the high nutrient content of the water. Visibility can be as low as 4m and as high as 30m but the average is 15m. Visibility varies between dive sites and with the time of day and can even change during a dive. The visibility at Darwin & Wolf tends to be higher than in the Southern islands.
Diving from Pangas
Diving in the Galapagos is conducted from small boats called pangas. The currents in Galapagos are strong and so it is important the divers enter the water together as a group.
The majority of dive sites are small islands that break the surface of the water and then taper down. Because of this, it is impossible to bring the dive yacht directly over the dive site.
Divers suit-up on the main yacht before stepping over to the panga. The panga then approaches the dive site and the divers back-roll into the water.
Diving Requirements
A mandatory check dive will be required of every diver on the first day of the charter, regardless of diving certification or experience. Every dive in the Galapagos will be guided – this is a requirement of the Galapagos National Park. Please note that, due to frequently strong currents, it is mandatory for each diver to carry a DSMB and small light on all dives. A method for attracting attention through noise and reflective light, plus a system such as EPIRB is highly recommended; some of these items can be hired or will be offered as part of your liveaboard.
Galapagos Sky Itinerary 
Wolf and Darwin Islands are included on every trip. The Galapagos Sky itinerary has two days with long overnight navigations in order to get to these crown jewels of world class diving.
You will enjoy 3 dives per day at Wolf and Darwin.
While diving the "central islands" on your Galapagos Sky cruise you will experience the diversity of Galapagos diving. Besides our resident mantas, sharks, and whale sharks, this is also the time to photograph little Galapagos invertebrates in vibrant color as well as keep an eye out for mola molas.
During your time in the central islands, you'll also walk in the steps of Charles Darwin, with 1 guided land excursion on the island of Santa Cruz. You will visit the Highlands in search of the Galapagos Turtles in their natural habitat and also explore the lava tubes. The second land experience you will enjoy will occur on Sunday morning at the Interpretation Centre in San Cristobal before your return flight to Ecuador.
Sunday (Day of Arrival) 
Lobos - Check out dive. Protected area at 20 feet. Dive with Sea Lions. This is a short dive in a sandy bottom with the focus of checking the skills of every diver. As the sun sets you will circumvent Kicker Rock where you can look for the Blue footed booby birds.
Monday
Morning - Marshall Island (1 dive). At Cape Marshall, on the eastern side of Isabela island, we encounter rocky volcanic cliffs which drop down to the ocean floor as an almost vertical wall. There is the chance that you may encounter manta rays, marble rays, hammerhead sharks, mola mola (oceanic sun fish) and marine turtles. Also keep an eye out for chevron barracuda, snappers, yellow fin tuna, rainbow runners, wahoo and groupers. There are also lots of smaller fish like creole fish, parrot fish, scrawled filefish, pacific box fishes and tiger snake eels.
Afternoon - Vicente Roca (2 dives). Colourful sites with many marine invertebrates, anemones, lobsters, shrimp with occasional Mola Mola sightings. Plus the opportunity to have a panga ride and snorkelling to see the Penguins, Marine Iguanas and Blue Footed Booby Birds.
Tuesday 
Morning - Wolf (2 dives). Look for schools of Hammerheads, Silky Sharks, Galapagos Sharks, Dolphins and rays.
Afternoon - Wolf (1 dive) during the afternoon.
Wednesday 
Morning - Darwin (2 dives) at Darwin's Arch. Hammerheads, Galapagos Sharks and HUGE schools of tropical fish enjoy this area. Seasonal sightings of Whale Sharks are common.
Afternoon - Darwin (1 dive) at the Darwin Arch.
Thursday 
Morning - Darwin (2 dives) at the Darwin Arch.
Afternoon - Wolf (1 dive).
Friday
Morning - Marshall Island (1 dive). At Cape Marshall, on the eastern side of Isabela island, we encounter rocky volcanic cliffs which drop down to the ocean floor as an almost vertical wall. You might see large animals like manta rays, marble rays, hammerhead sharks, mola mola (oceanic sun fish) and marine turtles. Also keep an eye out for Chevron barracuda, snappers, yellow fin tuna, rainbow runners, wahoo and groupers. There are also a lot of smaller fishes like creole fishes, parrot fishes, scrawled filefishes, pacific box fishes and tiger snake eels.
Afternoon - Roca Blanca (2 dives). New to the itinerary for 2012, this site provides opportunities for encounters with up to 6 species of shark, sea lions, Mantas, eagle rays and moray eels. There is always an abundance of yellow tailed surgeonfish, king angelfish, moorish idols, steel pompanos, snappers, grunts, creolefish, and barracuda.
Saturday 
Morning - Cousins Rocks (1 dive). This dive is done along a beautiful wall and allows for great viewing opportunities for coral, frog fish, sea horses and octopus. Sea lions will be your companions on the safety stops. This dive is then followed by a land visit to the Highlands of Santa Cruz to see the Galapagos Turtles in their natural environment. A visit to the very special "Scalecias Forest", the Twins and the Lava Tube is also included during the morning ashore.
Afternoon - Land tours continue in Puerto Ayora to the Charles Darwin Research Centre. This is where we will also disembark guests who have chosen to extend their holiday in Puerto Ayora, prior to returning to San Cristobal for Sunday morning cruise completion.
Sunday (Day of Departure)
Arrive San Cristobal for a land excursion. Visit the Interpretation Centre where an interesting human history of Galapagos is presented, town walk (last chance for shopping) followed by a late morning departure.
Click on map for larger PDF version >
Aggressor I & II - 7 Night Itinerary
A maximum of three dives will be offered daily; two in the morning and one in the afternoon.
Thursday:
PM: Boarding San Cristobal & Briefing
Check Out Dive Isla Lobos
Friday:
AM: Punta Carrion PM: Cousins Rock
Saturday:
AM: Wolf
PM: Wolf
Sunday:
AM: Darwin
PM: Darwin
Monday:
May to December
AM: Darwin
PM: Wolf
January to May
AM: Roca Redonda or Punta Vicente Roca
PM: Punta Vicente Roca
Tuesday:
May to December
AM: Roca Redonda or Punta Vicente Roca
PM: Punta Vicente Roca
January to May
AM: Cabo Marshall
PM: Cabo Marshall or PM: Cowley Island
Wednesday:
In the morning the yachts will moor in Itabaca Chanel, Santa Cruz where guests will disembark after breakfast by panga at 8 am to shore. A private bus will take everyone for a tour to see the beautiful Highlands of Santa Cruz Island. This will include Los Gemelos (The Twins) that are two enormous sinkholes; Scalesia Forest for a scenic view over Santa Cruz, a Tortoise Reserve to see giant tortoises and Lava Tubes. The tour will then arrive in the quaint town of Puerto Ayora where guests will have lunch at a local restaurant of their choice (the only meal not included in the cruise), time for shopping and an optional visit to the tortoise-breeding center Fausto Llerena and Charles Darwin Research Station.
Wolf & Darwin Buddy Liveaboards - Itinerary
Day 1 (day of arrival)
On Saturday you will arrive aboard at San Cristobal Island, followed by a check out dive at Isla Lobos. This site is the home for many sea lions, as well as sand dollars, black-blotched stingrays, puffers and sea stars.
Day 2
Three dives are scheduled at North Seymour and Mosquera which gives the opportunity to see Galapagos garden eels, sea turtles, sea lions, fur seals, golden eagle rays, yellowtail grunts, bigeye jacks, schools of snappers and frequent sightings of whitetip reef sharks, hammerheads, and Galapagos sharks.
Day 3 - 5
Every day three dives will be made at Wolf Island or Darwin Island. These dive sites are very well known for the high presence of hammerheads, and big Galapagos sharks. There is also the likelihood of seeing marine turtles, various types of rays, mantas, dolphins, moray eels, and invertebrates.
Day 6
Three dives are scheduled at Roca Redondo and Vincente Roca where often sun fish, hammerheads, white tip reef sharks, manta rays, sea horses and Galapagos sharks can be spotted.
Day 7
On this day two dives at Cousins Rock and Bartolome island are made in the morning, followed by a Guided visit to the town of Puerto Ayora on Santa Cruz Island in the afternoon. Cousins Rock is a perfect site for seeing black juvenile corals, Galapagos seahorses, octopuses, hammerheads, Galapagos sharks, green sea turtles, eagle rays, and schools of barracudas.
Day 8 (day of departure)
Check out day and departure from San Cristobal.
Our Wolf Buddy and Darwin Buddy ensure a diving experience that will not be forgotten for a long time. This itinerary is subject to change without notice by the authorities of the Galapagos National Park Service depending on environmental reasons.
Click on map for larger PDF version >
Flight Information 
KLM, via Amsterdam to Quito or Guayaquil.
Iberia via Madrid to Quito or Guayaquil.
Continental Airlines via Houston to Quito (ESTA USA visa waiver required).
KLM and Iberia may offer good UK regional departures.
The Galapagos Islands are reached via a 90 minute flight from Quito or Guayaquil. You normally fly into San Cristobal.
Extra nights: A minimum of one night on the outbound and one night on the inbound is required in Quito or Guayaquil, due to international flight schedules and internal flights.
We encourage divers to stay on the Ecuador mainland 2 nights before travelling onto the Galapagos. You are travelling a long way on the trip of a lifetime and we want you to join your liveaboard rested and hydrated. This also helps in case your luggage is delayed.
Departure tax: $26 - $42 airport dependant
Internal flight luggage allowance: 20 kg, plus 7 kg hand baggage. Extra weight charged at about $4 per kilo.
Usually when checking in with the main group boarding the boat the local agents are able to gain 35kg weight allowance, but it is not guaranteed.
Passports & Visas
Please always check your own entry requirements regardless of your nationality. Your passport should always have at least 6 months validity on date of return travel.
British Nationals are currently granted a 90 day tourist visa on entry.
Always check for last minute changes in entry requirements at the Foreign & Commonwealth website www.fco.gov.uk
Nationalities other than British citizens should check with their own consular office.
Vaccinations
Vaccination requirements are subject to change and should be confirmed before departure. For the most up to date advice please consult your travel clinic or GP. Further information regarding vaccinations for travel to this country can be found at www.fitfortravel.nhs.uk and from your local healthcare provider.
There are no compulsory vaccinations for travel to Galapagos Islands area of Ecuador, but we always recommend protection against typhoid, tetanus, hepatitis A and polio.
Galapagos Sky
Galapagos Sky
Galapagos Sky
Aggressor I & II
View map

Galapagos Facts
Area: 7,880 sq. km
Population: 25,000
Language: Spanish
Time: GMT - 6 hours
Electricity: 110 v 2 pin plug
Galapagos Islands Accommodation