Add-on a Land Based Itinerary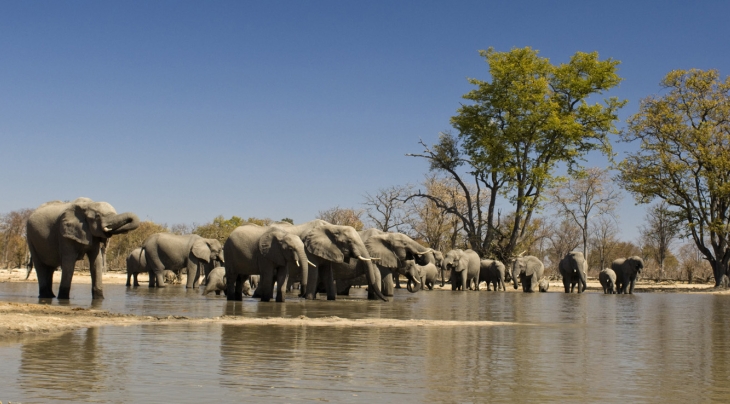 Regaldive are thrilled to team up with our sister company, Explore, to offer fantastic add-ons to your diving holiday!
You're about to discover the wonders of the underwater world - so why not truly immerse yourself in the culture and heritage of your chosen destination above the water line too?
Explore Tailormade
For nearly three decades, Explore has taken pioneering groups of adventurers to some of the most extraordinary parts of the world. Their ethos always has been to ensure that clients experience the very best a country offers and so visit not only the main sites but also go beyond the tourist trail and uncover the very character of that destination.
Explore Tailormade pulls together all of the experience and knowledge gained from organising set group tours to create holidays for the individual traveller, whilst maintaining the core ethos of Explore. They have an experienced, well-travelled team who pride themselves on delivering the best possible service.
By combining the expertise of both Regaldive and Explore, both leaders in their field, clients will truly benefit from the best of both worlds, above and below the water.
Where? 
Choose to add an Explore itinerary to any of the following destinations:
Pemba diving - combine with Tanzania 
Thailand diving - combine with Thailand tour 
Borneo diving - combine with Borneo tour
Maldives diving - combine with Sri Lanka
Oman diving - combine with Oman self-drive tour
We believe that we have succeeded in creating the best possible itineraries in the countries we feature, ensuring that our guests experience the highlights of their chosen destination. With a great choice of countries and itinerary lengths, guests can opt for the tour best suited to their individual preference - with anything from a short 3 night add-on in Borneo visiting the orang-utan sanctuary, to an epic 10 day adventure completing a Kilimanjaro Trek in Tanzania!
How to Book
Please contact the Regaldive team on 01353 659 999 as usual to discuss your diving holiday requirements.
If you would like to combine an Explore Tailormade itinerary with your diving trip, the Regaldive team will be able to add your tour choice to your diving holiday. There is no need to speak to both companies or make separate bookings, making your trip easy to organise as Regaldive seamlessly add the two holiday options together.
Your entire booking (diving and land-based) will be with Regaldive, and all paperwork and aftersales service will be looked after by the Regaldive team, as usual.
Other Extensions
With every holiday completely tailormade to your personal requirements, Regaldive are able to add on extra nights or a longer extension in many other destinations including the Galapagos Islands and Zanzibar. Please contact one of the specialist Regaldive Team to make your holiday unique.
Add-on a land-based itinerary
(5)