Why Choose Us?
About us

Regaldive have been organising diving holidays since 1988. We now offer liveaboards and resort-based holidays in more than ten Red Sea resorts, and a large range of unique destinations around the world. Regaldive's small and friendly team offer a professional service that is personalised and attentive. Many Regaldive guests not only travel with the company year after year, but also recommend us to their friends and family.

Regaldive are committed to providing quality and value. All of our hotels, liveaboards and dive centres are carefully selected to ensure that you get the best possible service and maximum enjoyment on your holiday. Whether you're interested in learning to dive in Sharm El Sheikh, diving with whale sharks off the coast of Djibouti or diving the wrecks of Curacao, Regaldive have a holiday to suit you.

Regaldive is a member of the Association of Independent Tour Operators. The Association represents Britain's leading independent tour operators and encourages high standards of quality and service. 
Regaldive abides by the Association's Code of Conduct and adheres to the AITO Quality Charter, which can be viewed on www.aito.co.uk. Visit the website to find out more about the Association or call 020 8744 9280. 
No need to worry about the small print. The air holiday packages shown on this website are ATOL protected, since we hold an Air Travel Organiser's Licence granted by the Civil Aviation Authority. Our ATOL number is ATOL 2990. This means that your money is completely safe, which leaves you free to enjoy your holiday with absolute peace of mind.  Click on the ATOL logo if you want to know more.
Regaldive have been working with responsible local suppliers for many years. We feel strongly that we have a duty to help minimise, wherever possible, any negative impacts of tourism on local communities and the environment. If managed well, tourism has great potential to be beneficial to both the countries we visit and travellers, educating people about different cultures and the environment, and contributing to local economies.
AITO Three Star Sustainable Tourism Accreditation

Regaldive were delighted to be the very first diving tour operator to be awarded Three Star ST Accreditation by the Association of Independent Tour Operators (AITO). Regaldive, was awarded accreditation in recognition of responsible and sustainable practices employed both in resort and in the UK office, for efforts to try to best minimise any negative impacts of tourism and for the active role taken in supporting marine charities. Find out more about AITO by visiting their website www.aito.co.uk
National Geographic
Regaldive try to work with local suppliers with the same environmental outlook. A number of the dive centres we use in Egypt and the Caribbean are able to offer the exclusive PADI National Geographic Diver courses. The insight and training gained during this programme broadens awareness and helps gain a better appreciation of our underwater cultural heritage. For a list of PADI National Geographic Dive Centres that we work with please click here
Project AWARE

Regaldive are pleased to have supported fundraising efforts for Project AWARE. Originally set up by PADI, the Project AWARE Foundation conserves underwater environments through education, advocacy and action and works in partnership with the diving community. See www.projectaware.org to find out more. For advice from Project AWARE on how a diver can protect the underwater environment, please click here
Marine Conservation Society
In 2012 Regaldive are proud to support the Marine Conservation Society (MCS). We feel that the conservation of our seas is vital and so we pledge to make an annual donation towards the good work done by MCS. MCS is a recognised authority on marine and coastal conservation, working on pollution, fisheries, and the protection of marine habitats and species, whilst promoting the sustainable and sensitive use of our marine resources for future generations. To find out more and join MCS visit www.mcsuk.org
Climate Care
Regaldive work alongside Climate Care to help repair the damage that air travel does to the environment by offsetting carbon emissions. We encourage our guests to voluntarily opt to reduce their carbon footprint by offsetting their carbon emissions for the trips they undertake. The typical charge is £9.50 to the Red Sea and £21.50 to the Maldives. Find out more about Climate Care.
The friendly Regaldive team is made up of dive professionals, divers and travel enthusiasts with many years of experience between them.  They are well qualified to find the perfect diving holiday to suit your needs, and are passionate about travelling and diving!
John Butland, Sales Executive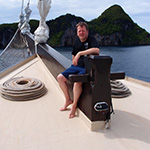 Working at Regaldive is a big change in direction for me as all of my previous work life has been in Financial Services!  I'm certainly enjoying it - I love spending all day talking to people about something I'm passionate about, especially when people ask about learning to dive.
I learnt to dive in 2002 and was instantly hooked.  To say it was a life changing experience sounds a bit dramatic, but probably true.  Most of my travel now revolves around diving, travelling abroad over thirty times since learning!  This includes the Red Sea (twelve times and I lost count!), the Maldives, South Africa, Djibouti, USA, the Bahamas and Guadelupe.
I wouldn't say I've had a best ever dive - as every trip has its special moments - but sharks do feature quite highly and I'm lucky enough to have had close encounters with twenty species on my travels.  I'm looking forward to many years of helping people arrange their dream diving trips and hopefully fulfil a few of mine too.  
Simon Slater, Sales Executive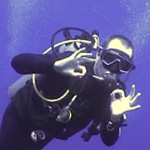 I was born in good old Essex several years ago, and after leaving sixth form I spent a couple of years working for the local Job Centre. Before long I felt the glamour of the travel industry pulling me, and so I took the plunge and flew out to sunny Benidorm to be a holiday rep, which was an absolute ball!  Two years as a holiday rep saw me meet my now wife, and whilst working our last summer season on the beautiful Greek island of Crete, we both learnt to dive.
Back in the UK, I moved to Ely and accidently stumbled across a Regaldive plaque on the house next door to our local village shop.  The rest, as they say, is history and ten years later I am still here!  It's great to be able to play a part in organising 'get away from it all' diving holidays to some amazing destinations.  I have been fortunate to travel to many we feature, but have to say my favourite by far has been Manado in Indonesia.  The diving was thrilling in the Bunaken Park, and a treasure hunt in the Lembeh Strait.  The resorts were magical and the local people very welcoming.
Helena Nawar, Sales Executive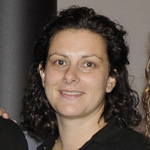 After graduating I worked as a holiday representative in Europe and Egypt for ten years before meeting my husband and returning to the UK.  Egypt had long been a country I'd wanted to work as a holiday representative in, so I was thrilled when I was selected to travel out to Luxor and then move to Hurghada.  It had everything I wanted – year round sunshine, beaches that looked like they'd come straight out of the Bounty adverts, crystal clear waters teeming with marine life & brightly coloured coral, amazing historical sites and welcoming local people. 
Having lived and worked in Egypt for six years, to me the Red Sea will always be my home as it's such a special place.  I met my husband within two weeks of arriving there and felt fortunate to be accepted into the culture.  Each resort is almost like a different country and Egypt offers something for everyone. 
I've worked at Regaldive for eight years, and my Red Sea love affair is still as strong as ever!  I now have two gorgeous boys and so work part time.  I really enjoy arranging diving holidays for people to a destination that is so special to me. 
Nigel Cass, Sales & Product Executive
I'm the new boy in the team and delighted to be part of Regaldive, having booked m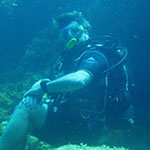 y own dive holidays with them over the years. My diving history started in 2002 when I did my PADI OWD in Magaluf. Since then diving has taken me to many destinations including the Red Sea, Malta, Thailand and the Maldives.
In 2008 I joined my local BSAC club (East Midlands Sub-Aqua Club) and became a UK diving convert. I am now the club's Trip Organiser and responsible for all the logistics involved in arranging trips. Currently a Dive Leader, I am working towards my Advanced Diver certification: a course that requires understanding and use of chart work and navigation; boat handling; rescue management; and leading expeditions to unknown sites. A challenging but hugely rewarding experience.
My highlights include being close up to an Oceanic White Tip on Elphinstone, descending towards the Thistlegorm for the first time and the Imperial Eagle wreck in Malta. However, the UK has given me just as much pleasure, and I would also include diving with seals in the Farnes and the wreck of the Coronation off Plymouth.
Jane Herbert, Marketing Manager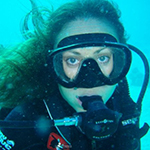 I'm the Marketing Manager at Regaldive. Talking and writing about diving is pretty much my dream job and I'm lucky enough to have worked here twice. Working at Regaldive is how I became interested in diving and I was delighted to be sent to Egypt to learn to dive eight years ago. I ended up loving the place and the people so much that I moved there. Fast forward a few years and I'm back in the UK after living and working in Egypt and West Africa, and back in the Marketing hotseat at Regaldive.
I'm passionate about diving and I've spent most of my working life in the watersports world. Here at Regaldive I'm responsible for our website, creating ads, copywriting, email newsletters, press, social media and all sorts of other exciting things! I'm also out and about at the dive shows and other events where I look forward to catching up with you.
Andreas Elia, Director

I was born in Cyprus and moved to the UK at the tender age of six.  My career in travel started as an overseas rep with Thomson Holidays after finishing my studies. After a couple of years working as a teacher, I couldn't resist the pull of the travel industry and worked for various school tour operators, including PGL.  I joined Regaldive in 1997.
It's my job to oversee the day to day running of Regaldive including the service we provide and deciding on where we feature and the suppliers we use. I am very fortunate to work in an exciting and changing industry and really get a buzz when I speak to clients and hear the amazing diving they have had and an appreciation of their passion for diving and the destinations Regaldive feature around the world.
I am an avid traveller and enjoy visiting new destinations and as part of my role I am lucky to visit Egypt a few times each year and fairly recently visited Thailand and Tobago with my family.  I also love to play table tennis, squash, tennis and badminton - essentially, anything with a racket and occasionally get to go away skiing with a few friends - even though the legs are getting more weary each year!
Steve Deloughery, Accounts Manager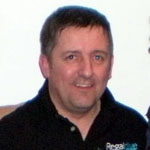 Well, every small office has one and at Regaldive, I'm it!  After seventeen, or is it eighteen years' at Regaldive my official role, other than accounting and assistance with IT matters, is general dogsbody!  The most common thing I hear each day is "Steve, can you help me?"
I'm footie mad and like to holiday in Eastern Europe and Scandinavia, although of course I've also been out to Egypt to give diving a try! 
I have travelled extensively around the world visiting over thiry-five countries.  Its great to experience new destinations and get to know the locals.
Clare Insall, Operations Manager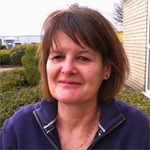 I have been part of the Regaldive team for fifteen years.  I love it because it's such an exciting and fast moving industry to work in!  I started my career in travel with two seasons at ski resorts for two independent British tour operators. I was then offered a job hiring overseas staff at Bladon Lines Travel, now part of Inghams.  I spent ten years with Bladon Lines before leaving to join Regaldive. 
My role means that I liaise with suppliers and resort on all operational matters, as well as managing our flight programmes and issuing customer travel documentation.  I make sure that all aspects of your holiday run smoothly!  I also look after customer support.
The funniest travel stories I have are probably ski related... and I'm afraid they're a bit too risqué to share!
What's hot
These are the places people are looking at the most over the last 7 days...