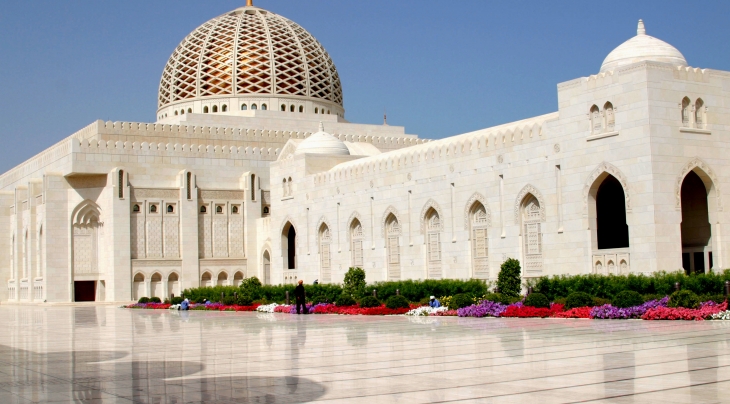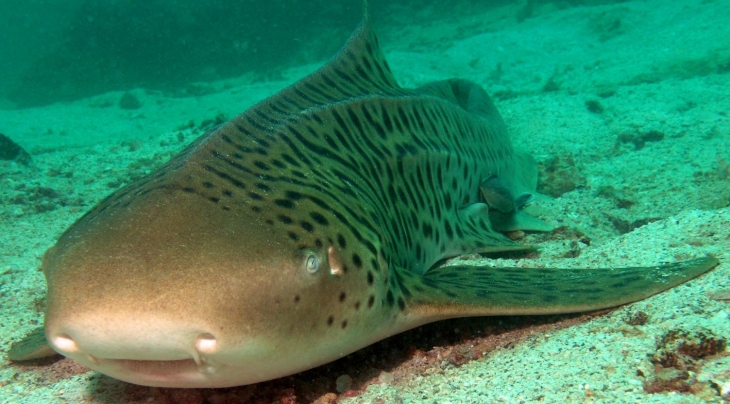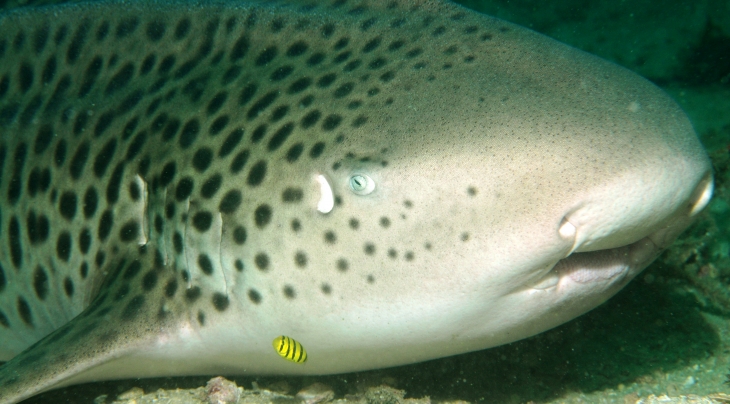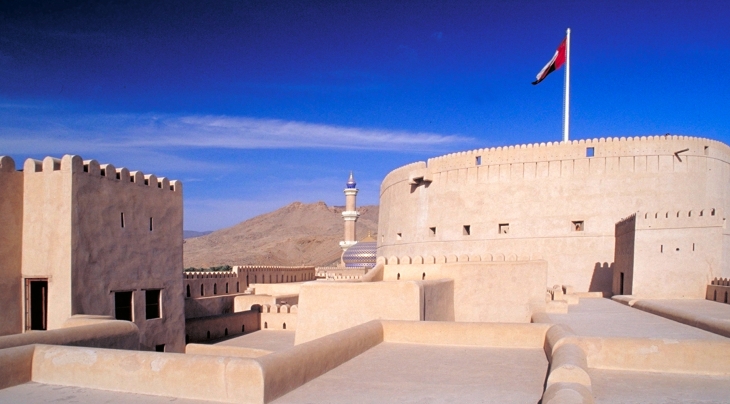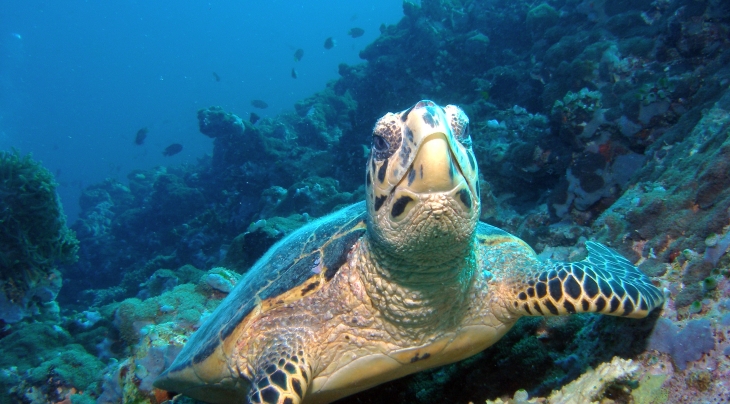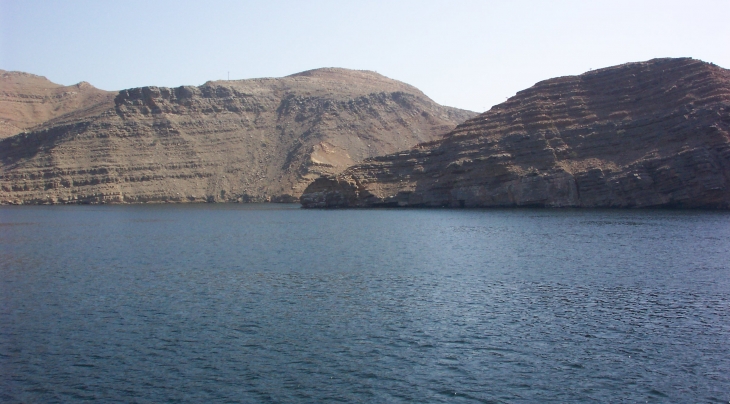 Just 7 hours away from the UK, Oman is situated on the south-eastern corner of the Arabian Peninsula and was until recently something of an enigma, closed off to the outside world. Over the past few years the country has opened its borders to travellers and is rapidly gaining a reputation for the quality and variety of its diving.
Oman enjoys great natural assets. Breathtaking mountains plunge directly into the Arabian Sea along large sections of the countries 1700 km of coastline. Once inland, the mountains give way to extensive sand dune fields, desert and forts. The country has a rich history, much of which is visible to visitors.
Oman Marine Life
Whilst there are regional variations, Oman's waters are best known for the following: Sting, Eagle and Torpedo Rays, some species of reef sharks, especially Leopard sharks; a wide variety of Moray eels, especially honeycomb, pepper and yellow mouth; Green and Hawksbill turtles; Spiny lobster, Snake eels, Nudibranchs, Squid and Cuttlefish, Porcupine, Lion and Scorpion fish. Regular reef and schooling fish include Batfish, Parrot fish, Angel fish, Trevalli, Snapper and Barracuda.
Whilst infrequent, it is not unknown for spots of Whalesharks during the Summer months, the odd Sun Fish (Mola Mola) and an elusive sea horse or two!
Coral growth is generally exceptionally healthy, with boulder coral, whip coral, staghorn coral, orange cup coral and cabbage coral to name a few.
These waters are very plankton rich and therefore water visibility may be less that you have experienced in other areas of the world.
Divers of all experience levels can enjoy the dive sites accessible from Muscat, the capital of Oman, and the coastline that leads south from here. The diving is mostly well established, with over forty recognised sites including the renowned Daymaniyat Islands, Bandar Khairan, and Fahal Islands. There are few currents and dives range in depth from ten to thirty metres, along coral flanked stony walls. Plankton rich waters attract a large amount of marine life, which includes many pelagic species.
Dive boats occasionally encounter both Pilot whales and Whale sharks. Five species of turtle are found in Omani waters, including the elusive Hawksbill. In addition to turtles, divers often see both Devil and Eagle rays. The sheer amount of life and quality of strongly coloured corals found on the reefs of Oman leaves the most lasting impressions on the memories of most divers.
Daymaniyat Days: Read more about Diving the Daymaniyat Islands in this DIVER article >
Far north of Muscat bordering the UAE, the Musandam peninsula is the most Northerly province of Oman and marks the entrance to the Arabian Gulf via the Straits of Hormuz. Accessed by an average 2 hour road transfer hugging the coastline from Dubai, Musandam is a wild, barren destination, where the small town of Khasab forms the only sizeable population. Huge cliffs form a fjord like land and seascapes, which define the coastline, providing a dramatic backdrop both above and below water.
Musandam is recognised for its exhilarating drift diving due to these fjords squeezing the water through the narrow passages formed by the cliffs. Coral encrusted drop offs plunge to great depths and the swift currents attract many pelagic visitors. The diving here is best suited to slightly more experienced divers.
Situated in the southern area of Oman's Dhofar region, the unspoilt coastline, stretching as far as the eye can see, offers sheltered bays to explore in an area steeped in history and heritage. Set against the stunning backdrop of deserted beaches and the high Jebel Al Qara rising steeply out of the Dhofar mountain chain, this area offers a level of excitement and adventure hard to find in other destinations so close to home.
Small kelp forests can be seen during the Summer months, fed by the thermocline rich waters which gradually die out in the latter weeks of September and early October. Due to local prevailing conditions, these dive sites are only open to divers seasonally from October to May. It remains a beautiful area to visit outside of this time, but you are not guaranteed to be able to dive every day though the dive centres remain operational. From May, the northern edge the monsoon creates a phenomenon called the 'khareef', bringing in moisture rich winds turning the beautifully barren desert plateaux and gullies verdant green.
Read more about Diving in Oman from Sport Diver Magazine >
Tailormade Holidays and Twin Centres
We offer tailormade holidays for the majority of the destinations we feature, giving the option to stay for as many nights as you choose. Although we display the prices as 7 nights, these are sample package prices; we can offer you more flexibility.
Many of the destinations featured outside of Egypt are based on flights using scheduled airlines with daily departures. Most fly from the main London airports and some airlines also offer regional UK departures.
Our small, specialised team can also suggest twin centre options for many destinations. Please enquire about the possibilities for a given destination so you can enjoy more than one area during your holiday. Experience contrasting diving as well as varying above water attractions.
Oman's Resorts
View map

Oman Facts
Area: 212, 500 sq. km
Population: 2.9 million
Language: Arabic, English, Farsi, Baluchi, Urdu
Time: GMT + 4
Electricity: 220 / 240v, 50Hz, British style 3 pin plug