Groups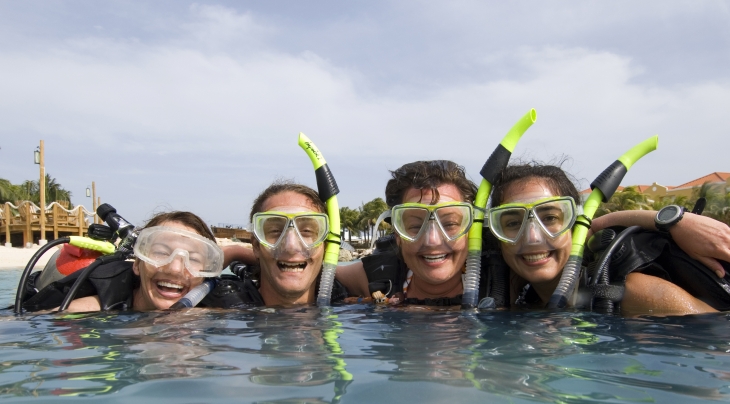 Regaldive has over 25 years experience in organising group holidays. Whether you are a dive centre with 30 divers, a BSAC Club, or a small group of friends, we can take the worry out of organising your trip.
Check out Regaldive's great FREE place group offers below. 
First-Class, Personal Service
You can be assured of the best possible service from our specialist and dedicated team. Group bookings are usually handled by the same reservations assistant, allowing your booking to be processed smoothly and efficiently from start to finish. There is no need to worry about changing names and details - we pride ourselves on being as flexible to your needs as possible.
Regaldive Great Value Group Offers*
Our group offers are hard to beat with groups qualifying for 1 FREE place for every 12 or 16 full paying adult passengers in many Red Sea resorts. Groups can also qualify for FREE places on liveaboards and FREE dive packs. Our group specialists Helena and John will be delighted to help you find the most cost-effective option for your group. These group offers are available on brochure priced holidays. Dive pack offers apply when the required number of divers are diving on the same week and are not available if the group is split over 2 weeks.
Let Us Help You Plan Your Next Adventure
Whether your group is interested in courses, daily diving or liveaboards we will be happy to help you plan your next adventure. More and more groups are travelling further afield and taking advantage of our comprehensive worldwide programme. From time to time we also offer some superb group special offers and late availability bargains.
Important Information
In order to ensure that all payments are financially protected by Regaldive's ATOL bonding, all dive centres and clubs must ensure that all cheques are made payable to Regaldive. Credit card / debit cards transactions cannot be made directly with the dive centre / dive club. The credit / debit card numbers must be given to Regaldive so that the transaction can be made. Please call Regaldive for the latest advice and information on 01353 659 999.