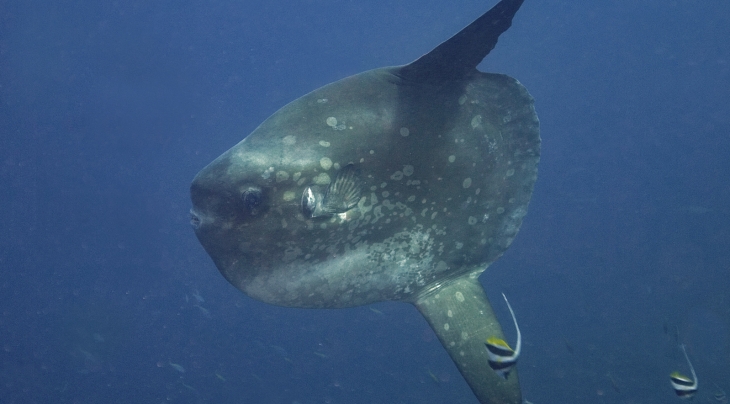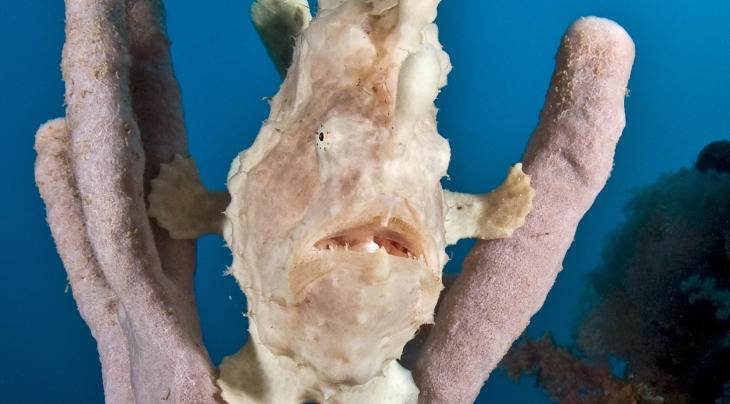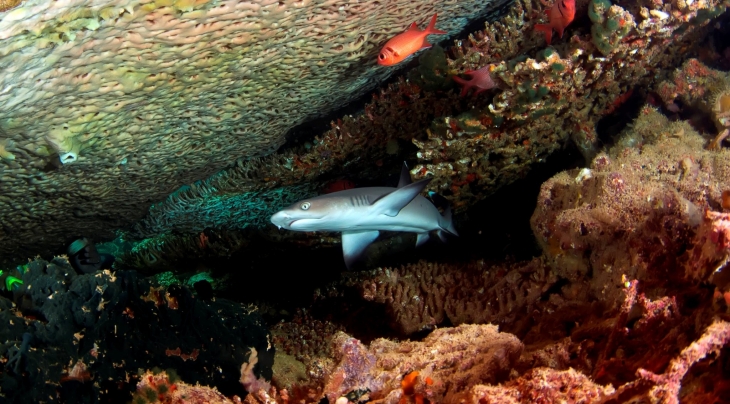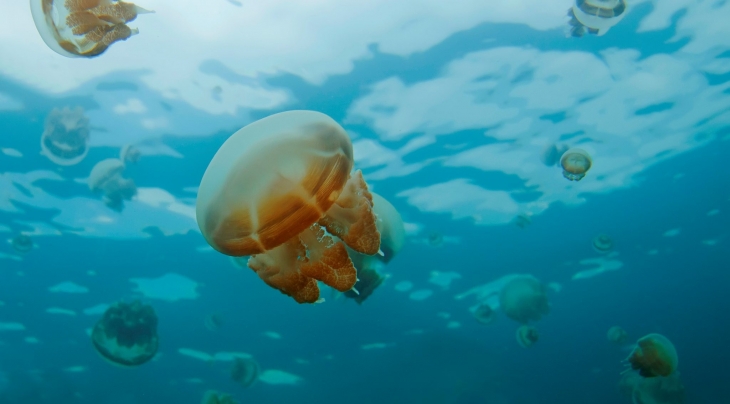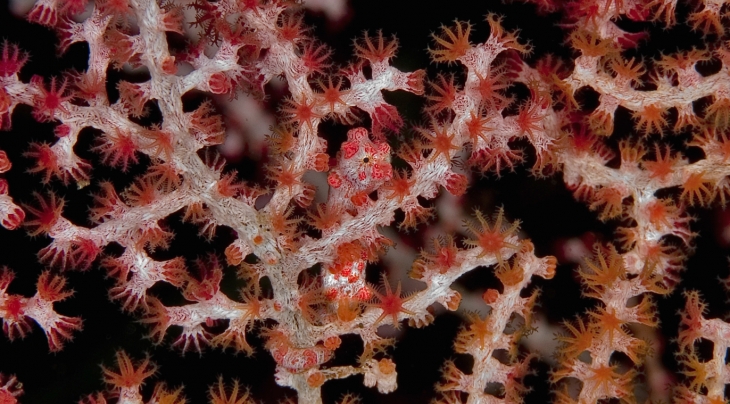 Heading east from Java, the Lesser Sunda Islands stretch from Bali in the west to Timor in the east. Verdant mountains, fine sand beaches, crystal clear seas and healthy coral reefs are the distinguishing features of many of these beautiful islands. Volcanic in origin, the area is a centre of marine biodiversity and has only recently been recognised for the superb world class diving that it has to offer.
The island of Bali has a rich cultural heritage set against a backdrop of volcanic mountains, which rise to 3000 metres above sea level. This mountain range effectively separates the northern coast of Bali from the developed resorts of southern Bali. The Balinese themselves are renowned for their hospitality, which contributes to the islands ongoing appeal to overseas visitors.
Bali's best dive sites are concentrated off the north and east coast of Bali. The area is relatively undeveloped and retains much of the charm that has been drawing visitors back to the island year after year. The small village of Pemuteran in the north-west affords an ideal base from which to enjoy the diving around Menjangan Island and the macro delights of Secret Bay whilst stay at Taman Selini or Matahari Beach Resort & Spa.
Diving from our three resorts, Teluk Karang Resort, Alam Anda or Siddhartha in the north and east's Tulamben and Kubu region, you can discover the famous Liberty wreck as well as house reefs.
Bali is also an area that catches the interest of people above water as well as below, so for those who like a bit of everything, we strongly recommend you check out the Bali Island of Gods tour.
A dive holiday on the island of Bali can be taken as a holiday in its own right, but also ties in very well with one of the many liveaboard itineraries operating in this large and fantastically diverse region.
Located east of Bali and Lombok and just below the equator, the Komodo National Park, encompasses 132,000 hectares of marine waters making it one of the largest protected zones on the planet. Officially declared a World Heritage Site in 1986, the park's borders incorporate the islands of Rinca, Padar and Komodo along with several smaller isles.
Current, wave and wind erosion has created an incredible variety of coastal and marine habitats, providing in turn some of the world's finest dive sites. The island of Komodo itself is home to a rare diversity of animals, including a population of the world's largest lizard, the famous Komodo Dragons (Varanus komodoensis).
Directly to the east, starting at the external edge of Komodo National Park, lies the island of Flores. Bintang Flores offers a superb static base from which to discover Komodo's dive sites if liveaboard diving is not your thing.
Moving again further east, this extensive, undeveloped string of islands ends with the Alors, home to just 2% of Indonesia's population. As well as another fascinating area to discover underwater as home to harlequin shrimp, sea horses, ghost pipefish, wonderpus, mimic octopus and hairy frogfish, this is also the point where the smaller Alors islands of Pantar, Wetar, Romang, Nila, Damar and Teun finish, and lead in to the Banda Sea, for sea crossings northwards towards Ambon
Twenty percent of West Papua's land (formerly Irian Jaya) and marine parks are designated conservation areas. With over 3000 fish and 400 coral and sponge species recorded, as well as dolphins, dugongs, green, hawksbill and leatherback turtles, this area will not fail to amaze. Above water, exotic creatures such as the Venus Fly trap inhabit the region. Resort based diving is on offer here in the Muluku Island group.
The above areas can also be explored by liveaboard. Go to Indonesian Liveaboards >
Diving Timor-Leste (East Timor)*
This remote island southeast of Indonesia is surrounded by the Timor and Banda Seas. Timor-Leste offers divers many different sites with diverse topography and an array of marine life in this little explored area. Pristine corals, sandy muck diving slopes and off shore pinnacles await the adventurous diver.
Timor-Leste, once governed by Indonesia, has a tumultuous history with a strong influence from the Portuguese, which remains one of this small nation's official languages. The young nation is made up of the eastern half of Timor island, Atauro island to the north and the tiny island of Jako, yet despite being an island nation does not have a strong fishing background. Discover Timor-Leste aboard S/Y Oriental Siren.
*Timor Leste is an independent state and not part of Indonesia. However, for sake of geographic proximity and ease of operation, Regaldive currently incorporate the country under this area as the region slowly grows its diving potential.
Manado lies at the Northern tip of Sulawesi, located in a bay and surrounded by a dramatic volcanic landscape. Manado is host to some of the finest diving in South East Asia.
Divers will experience everything from the smallest pygmy seahorses and nudibranchs, to eagle rays, orcas and pilot whales. Manado is an idyllic, tranquil diving destination with an outstanding and celebrated bio-diversity.
There is said to be a greater variety of marine life in the seas off North Sulawesi than anywhere else on the planet and outstanding diving is available year round. The area is a centre of marine bio diversity and is home to many unusual species, ranging from prehistoric fish like coelacanth through to some recognised household names like reef sharks and the eagle ray.
Bunaken diving: Tasik Ria, Minahasa Lagoon and Siladen Island Resort & Spa
Lembeh Straits diving: Kungkungan Bay Resort and Eco Divers Resort Lembeh
Kalimantan is the Indonesian part of the island of Borneo, taking the lion's share of the territory from its neighbours, Malaysia and Brunei. East Kalimantan province is Indonesia's second largest, with two main cities; Samarinda and Balikpapan.
The islands in front of East-Kalimantan's coast, especially on the Maratua atoll, Sangalaki and Kakaban are famous as an outstanding diving area, providing an amazing range of large fish species, as well as plenty to please the macro enthusiasts. This area is an excellent alternative to Yap.
Kalimantan diving is at Tasik Divers Derawan Lodge.
All of Indonesia's remote locations mean that dive sites are rarely crowded, marine life is abundant with an almost water tight guarantee of seeing something new each day.
Tailormade Holidays and Twin Centres
We offer tailormade holidays for the majority of the destinations we feature, giving the option to stay for as many nights as you choose. Although we display the prices as 7 nights, these are sample package prices; we can offer you more flexibility.
Many of the destinations featured outside of Egypt are based on flights using scheduled airlines with daily departures. Most fly from the main London airports and some airlines also offer regional UK departures.
Our small, specialised team can also suggest twin centre options for many destinations. Please enquire about the possibilities for a given destination so you can enjoy more than one area during your holiday. Experience contrasting diving as well as varying above water attractions.
Indonesian Resorts
View map

Indonesia Facts
Area: 1,904,569 sq. km
Population: 237,424,363
Language: Indonesian (Bahasa Indonesia)
Time: GMT + 5-8 hours
Electricity: 230v, 50Hz, 2 pin plug