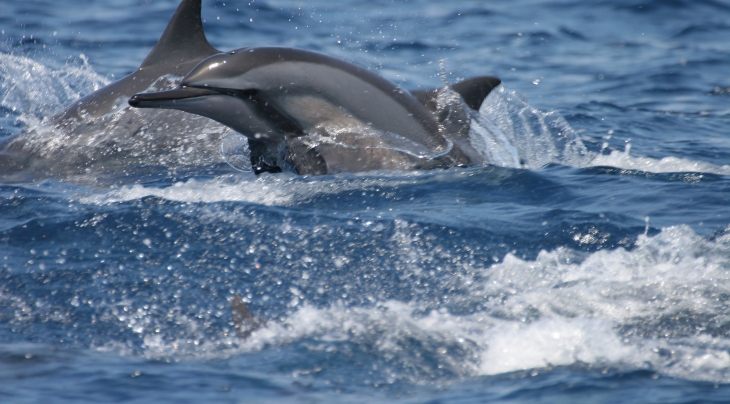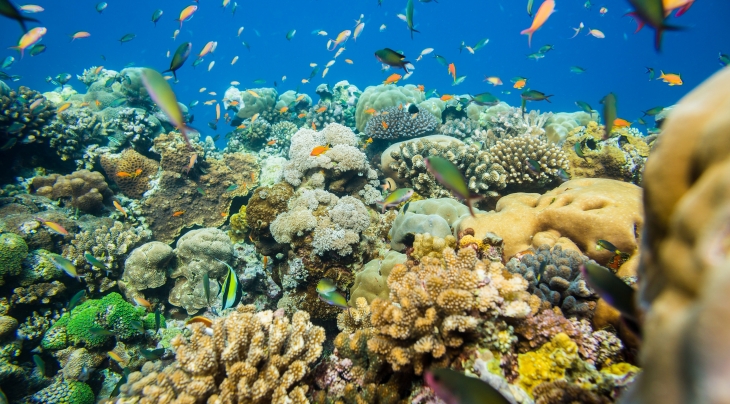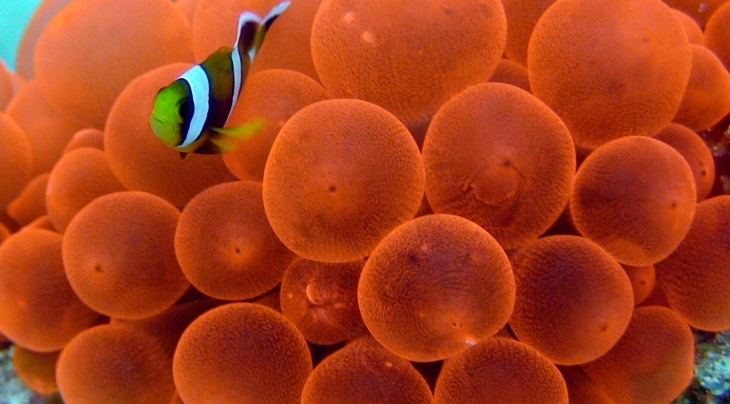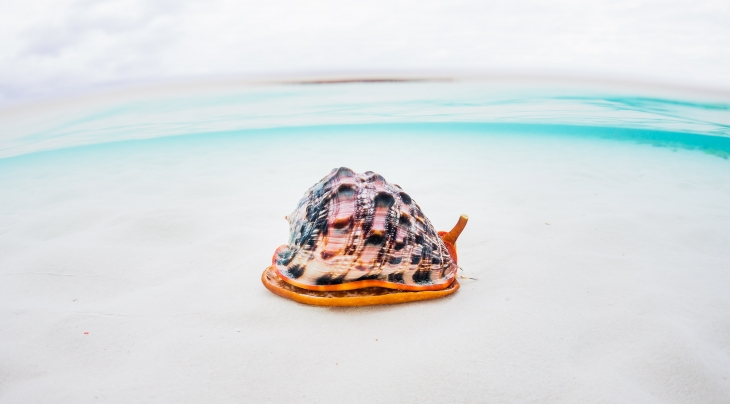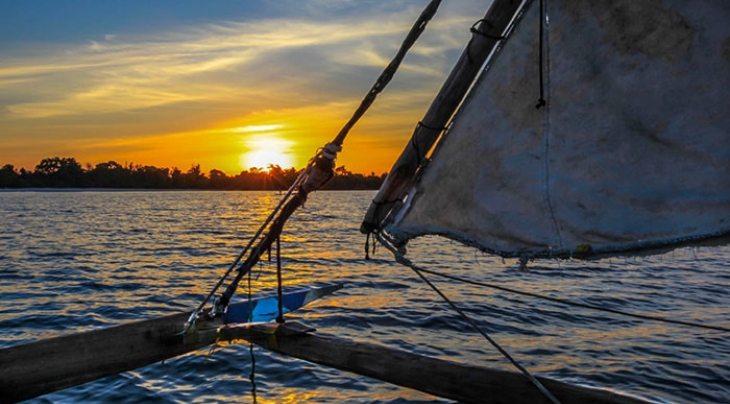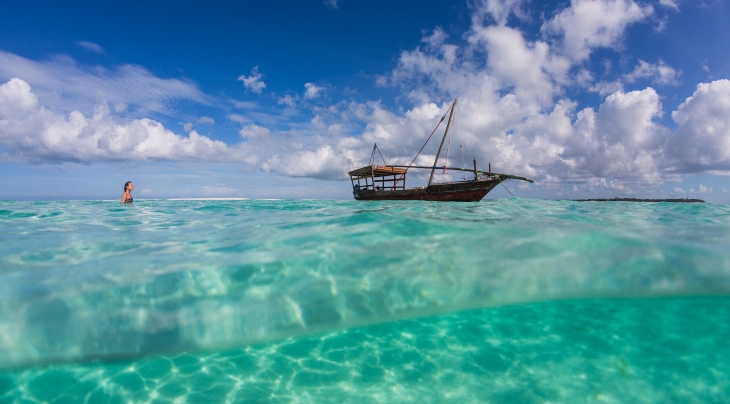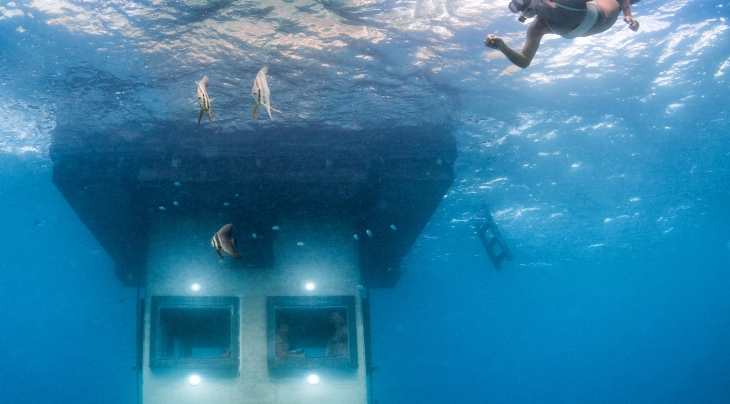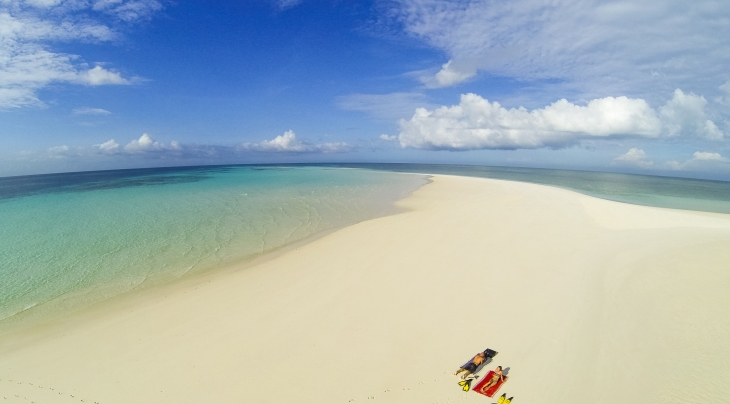 The coast of East Africa is host to some of the Indian Ocean's finest dive sites. Marine diversity, healthy reefs and a sea that is often crystal clear have established the island of Pemba as a world class dive destination. The warm tropical waters of the Indian Ocean flow into the deep Pemba channel concentrating nutrients, which in turn support an impressive variety of marine life.
Inland, Tanzania offers some of the best game viewing opportunities in Africa. The regions landscape is both varied and spectacular, providing a stunning backdrop to the countries natural wealth of flora and fauna.
The coast of Kenya and Tanzania, along with the islands that lie off it, have developed over the past millennium in to a heady mix of East African and Arabian cultures. This has left its mark on both the local population and the cuisine, offering friendly people and tasty food.
Diving Around Pemba Island
Pemba island remains far less developed than its sister island, Zanzibar and is situated approximately 50 km off the coast of Tanzania. Pemba Island offers an incredible mix of thrilling drift dives, deep water drop offs, dramatic marine walls and magical picture postcard white beaches and inlets.
Newly protected reefs and dramatic vertical coral cliffs of more than 800 metres are the defining feature of many dive sites along the west coast. Coral gardens, sponges and sea fans cover these marine cliffs, which often stretch as far as the eye can see and hosts a fascinating array of colourful reef fish, turtles and pelagics and large Napoleon wrasse. The view over some of these spectacular precipices is typically excellent, from 20 - 60 metres.
The island of Pemba itself is the world's largest producer of cloves. Fragrant plantations cover much of the island, and provide the major source of income for the island. Stretching along the east coast, there are a number of exquisite small islands, coves and bays bordered by white sand beaches that help make the island timelessly beautiful.
Add on a safari option or Kilimanjaro trek >
Tailormade Holidays and Twin Centres
We offer tailormade holidays for the majority of the destinations we feature, giving the option to stay for as many nights as you choose. Although we display the prices as 7 nights, these are sample package prices; we can offer you more flexibility.
Explore Zanzibar from the Zanzibar Palace Hotel >
Many of the destinations featured outside of Egypt are based on flights using scheduled airlines with daily departures. Most fly from the main London airports and some airlines also offer regional UK departures.
Our small, specialised team can also suggest twin centre options for many destinations. Please enquire about the possibilities for a given destination so you can enjoy more than one area during your holiday. Experience contrasting diving as well as varying above water attractions.
Pemba, Tanzania Resorts
View map

Pemba Facts
Area: 364,898 sqm.
Population: 37 million
Language: Swahili, English, Tribal
Currency: Tanzanian Shilling
Time: GMT + 3
Electricity: 240 volts, 50Hz. UK-style 3-pin plugs are used.