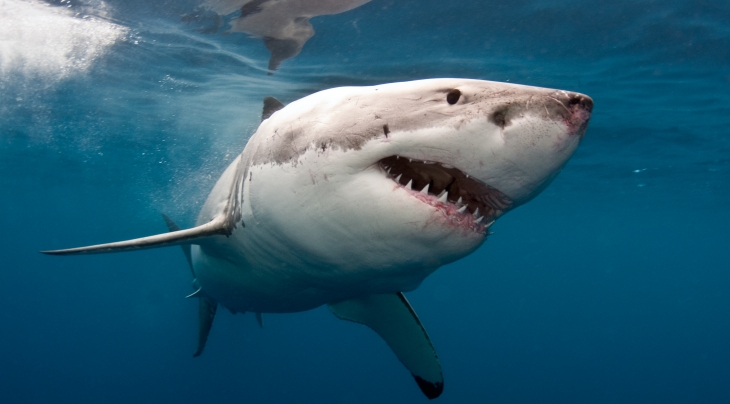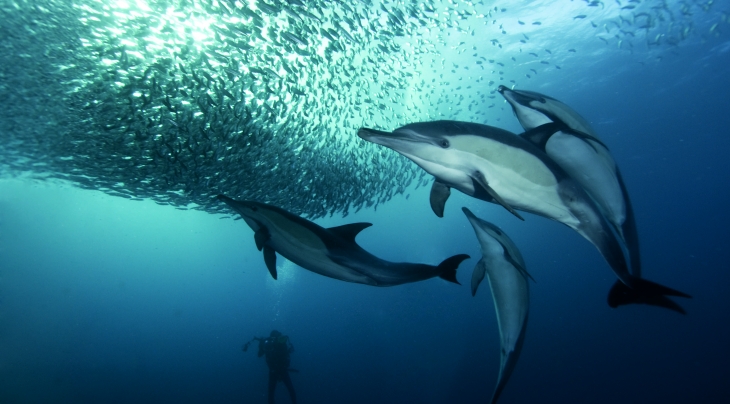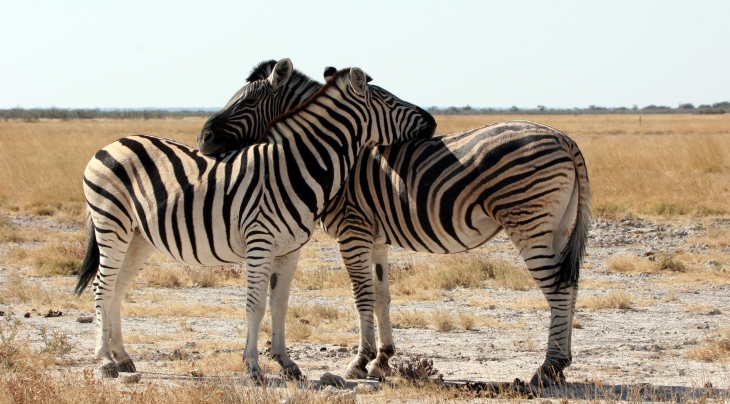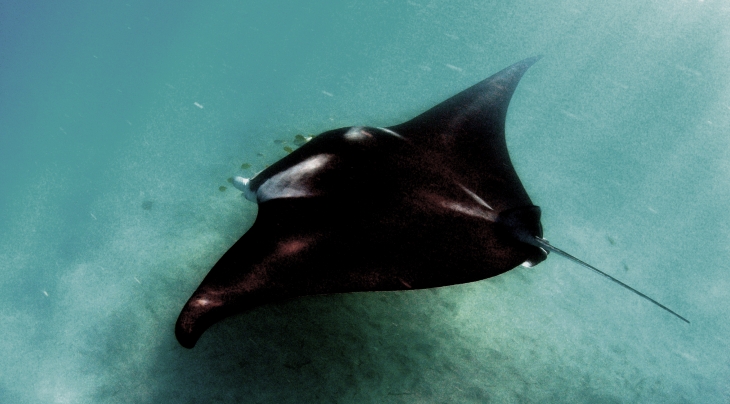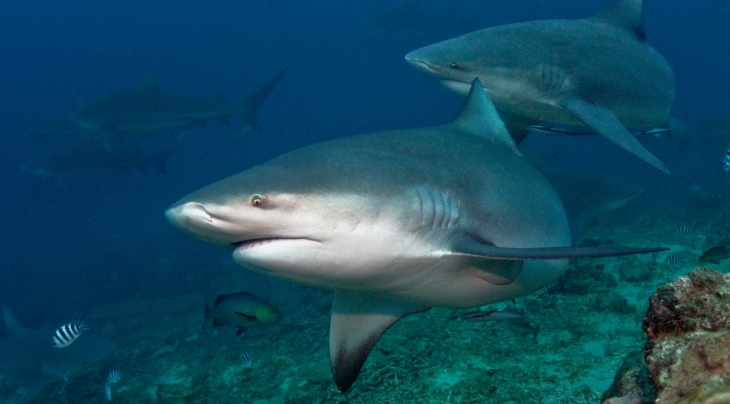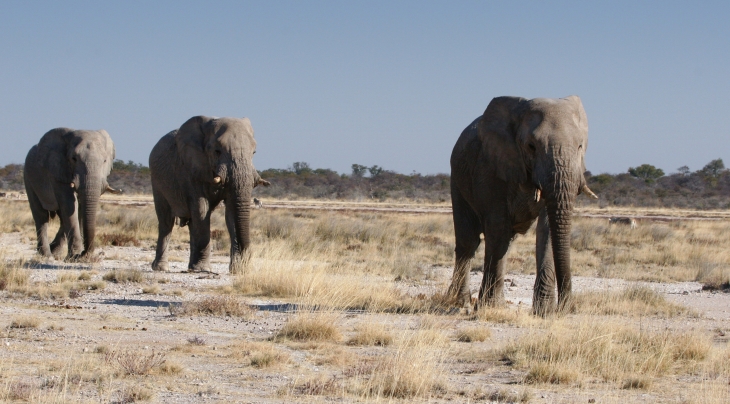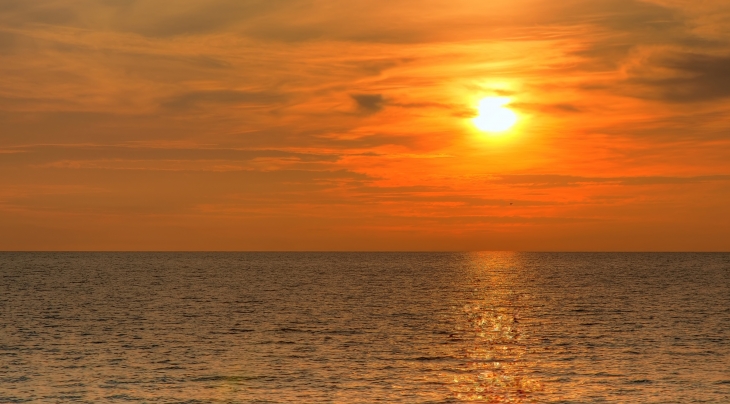 From the pristine tropical reefs of Sodwana, to the cold waters of the Cape, the range and diversity of diving available from South Africa's coast makes this one of the most rewarding dive destinations in the world.
Famous for its pelagic species and, in particular sharks, South Africa is a diverse and thrilling dive destination, offering a huge array of marine life and stunning migrations.
There is a range of accessible dive sites between Aliwal Shoal, Protea Banks and Tiger Shark 'spots' on the southern border of Kwazulu Natal.
With access year round, the best way to take in the full breadth of South East Africa's diving is to join a small group of likeminded qualified divers at the East Coast Divers Lodge.
A range of packages are available. Most divers choose a six night package starting on Sunday, departing the UK on Saturday. Other days of the week, shorter packages and additional days are available on request.
Regaldive also offer a Great White Shark Cage Diving trip extension in Gansbaai which may be combined with your East Coast Shark Diving holiday. More on Great White Shark Cage Diving >
The Sardine Run is widely recognised as one of the largest movements of marine life on the planet. As huge shoals of Sardines move north up the South East African coast, feeding on phytoplankton and zooplankton, they in turn attract an incredible number of predators. Huge pods of Common Dolphin work in teams to force the Sardine shoals into 'bait-balls', as sardines react to threat by contracting to a defensive mass of swirling sardines often several thousand strong.
These 'bait-balls', once formed, act as a magnet for the sharks, other dolphins, game fish and Cape Gannets that follow the Sardines on their North bound journey. The three main predators that feed on the Sardines are the Copper Shark, the Common Dolphin and the Cape Gannet. The run is so important to these last two species that they have even married their breeding cycle in to the super abundance of food provided by the sardines.
This incredible marine event is not only unique in its magnitude but is also, undoubtedly, one of the most spectacular events any diver will witness in their diving career.
Regaldive, working in conjunction with an expert South African dive operator that specializes in the Sardine Run, offer trips in June and early July that maximise the chances of witnessing this natural phenomenon.
Tailormade Holidays and Twin Centres
We offer tailormade holidays for the majority of the destinations we feature, giving the option to stay for as many nights as you choose. Although we display the prices as 7 nights, these are sample package prices; we can offer you more flexibility.
Many of the destinations featured outside of Egypt are based on flights using scheduled airlines with daily departures. Most fly from the main London airports and some airlines also offer regional UK departures.
Our small, specialised team can also suggest twin centre options for many destinations. Please enquire about the possibilities for a given destination so you can enjoy more than one area during your holiday. Experience contrasting diving as well as varying above water attractions.
South Africa Diving Options
View map

South Africa Facts
Area: 1, 233, 404 square km
Population: 43.8 million
Language: Xhosa, English, Tswana, Zulu, Afrkaans
Religion: Christian, Muslim, Hindu, Jewish and traditional religions
Time: GMT + 2
Electricity: 220 / 230 v, 50Hz