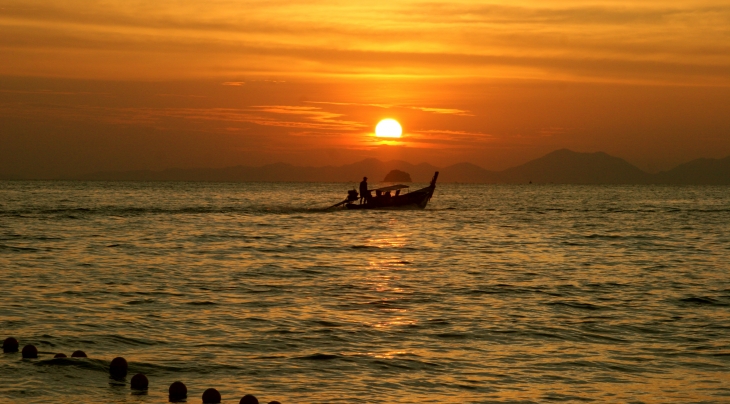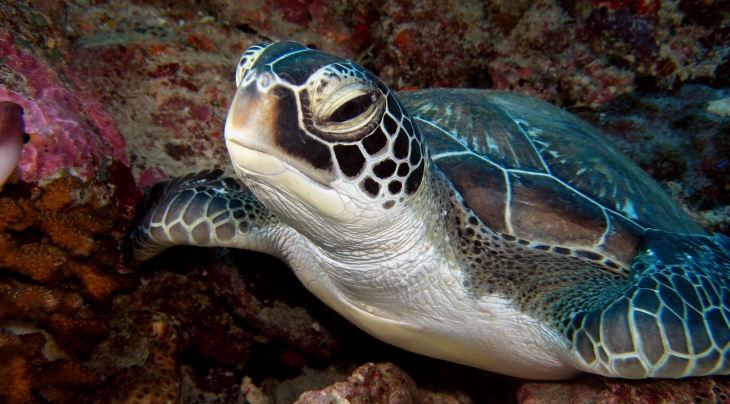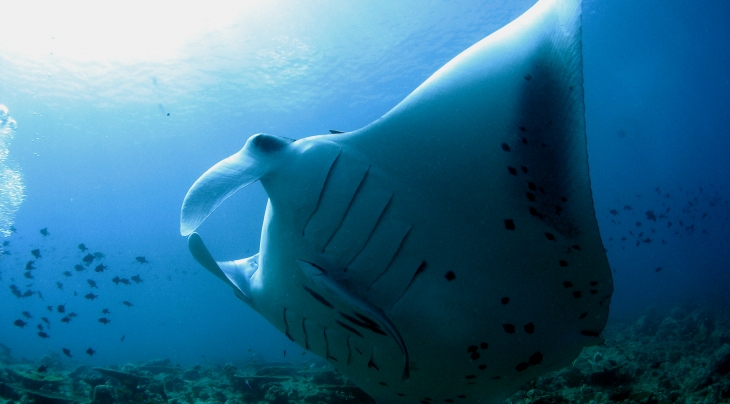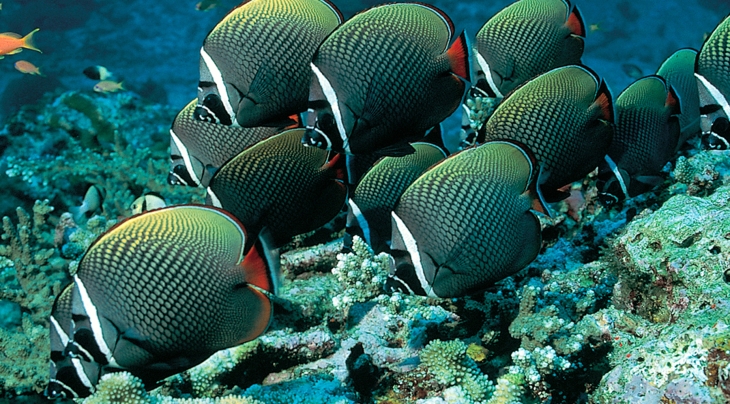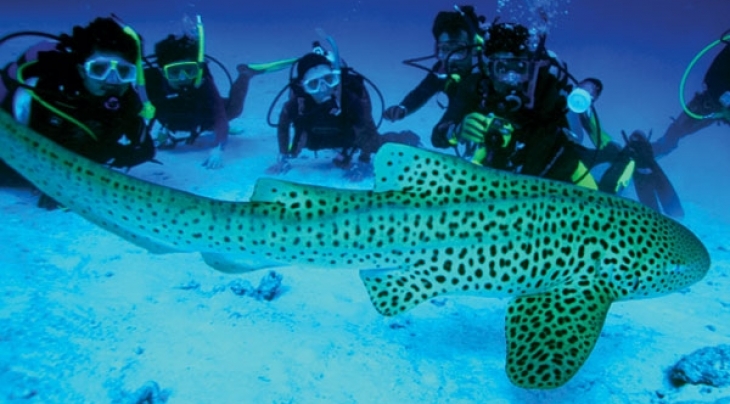 Thailand enjoys a deserved reputation as one of the most beautiful and welcoming countries in South East Asia. The traditional lifestyles of much of the population and a rich cultural heritage offer an exotic contrast to the rapid development of the country to a modern sophisticated destination.
The country offers many compelling reasons to visit. Thailand can lay claim to some of the finest beaches in the world. The Andaman Sea off the west coast of Thailand is one of the most naturally beautiful seas anywhere, with majestic cliffs forming a backdrop to aquamarine water.
Thai food is universally recognised as one of the world's great cuisines. Thai culture is both ancient and visible to visitors. With rapid development, the country is gaining a reputation as a destination for discerning shoppers. Accommodation offers both high levels of service and excellent value for money. Last, but by no means least, the diving in the Andaman Sea is some of the finest in South East Asia.
Diving in the Similan, Surin Islands and Richelieu Rock
Accessed by liveaboard, the Similan Islands lay claim to some of the finest dive sites in Thailand. Thriving reefs with abundant hard and soft corals highlight the dramatic terrain. The islands' east and west coasts provide contrasting styles of diving within a relatively small area. The East coast is marked by fine coral reefs, whilst the west coast offers dramatic drift diving through granite outcrops.
North of the Similan Islands the dive sites of Ko Bon, Ko Tachai and Richelieu Rock enjoy a deserved reputation for their big pelagic sightings. Richelieu Rock in particular attracts both whale sharks and manta rays in good numbers over the diving season. Liveaboard itineraries to these dive sites are offered on MV Scuba Adventure.
Day Diving from Phuket
Day boats operate year round to dive sites southeast of Phuket. The dramatically beautiful seas around Ko Phi Phi provide a range of excellent dive sites that mark out Phuket as an excellent base for a land based diving holiday. Koh Dok Mai is a vertical wall plunging to 30m, covered in colourful crinoids. Another popular day boat site, Shark Point, is named after the inhabitant leopard sharks. Anemone Reef is one of the most popular day trips from Phuket. This dramatic drop off has been awarded official marine sanctuary status and offers fabulous diving. This is also the location of the King Cruiser, the impressive wreck of an 86m ferry that sank in 1997.
Putting Together a Holiday Package in Thailand
Regaldive's programme in Thailand is completely flexible. You may wish to simply enjoy a fabulous week's diving in Phuket, or perhaps consider a liveaboard with a stay either side in Phuket. Another option may be a liveaboard and then a stay on Krabi - the combination is up to you.
We give example 7 night packages, but you are not limited to this length of stay. We offer great flexibility with flights on Thai Airways, Singapore Airlines, Malaysian Airlines, Qatar Airways or Etiyad.
To establish the cost of your holiday, take the panel price for your first choice of accommodation / liveaboard and add on the additional nights you require. If you would like a twin centre between Phuket and Krabi, please refer to the additional transfer costs which are listed in the supplements section under each price panel.
If you would like to add a liveaboard to a 7 night stay in a hotel, please refer to the 'boat only' prices, again listed below the price panel. Please note the nights in the hotel do not have to be consecutive over the package duration - it can be before and after the liveaboard if you prefer.
Tailormade Holidays and Twin Centres
We offer tailormade holidays for the majority of the destinations we feature, giving the option to stay for as many nights as you choose. Although we display the prices as 7 nights, these are sample package prices; we can offer you more flexibility.
Many of the destinations featured outside of Egypt are based on flights using scheduled airlines with daily departures. Most fly from the main London airports and some airlines also offer regional UK departures.
Our small, specialised team can also suggest twin centre options for many destinations. Please enquire about the possibilities for a given destination so you can enjoy more than one area during your holiday. Experience contrasting diving as well as varying above water attractions.
Thailand's Resorts
View map

Thailand Facts
Area: 514, 000 sq. km
Population: 61.47 million
Language: Thai (English is widely spoken)
Time: GMT + 7
Electricity: 220 volts AC, 50Hz.