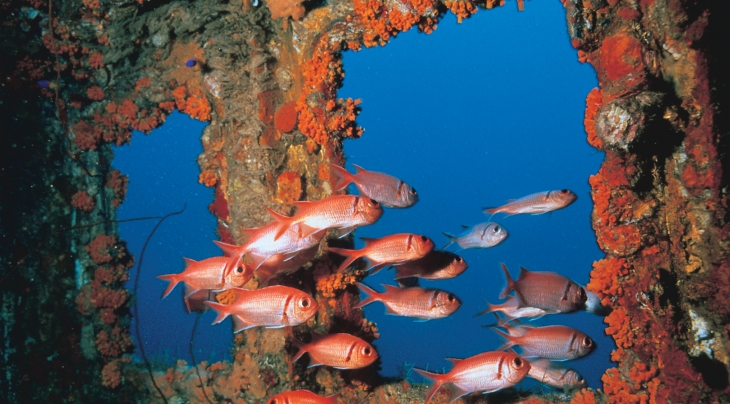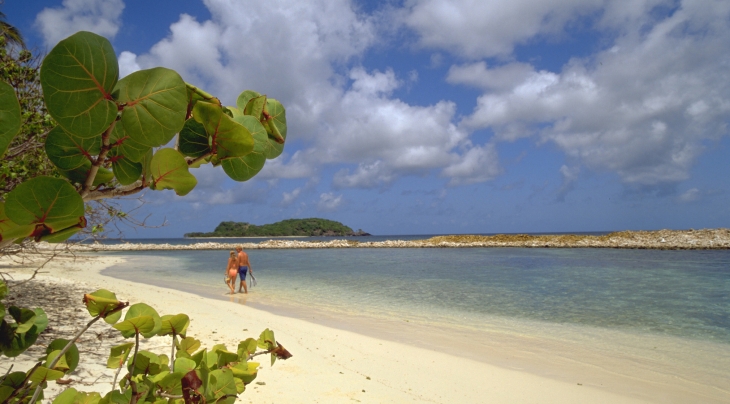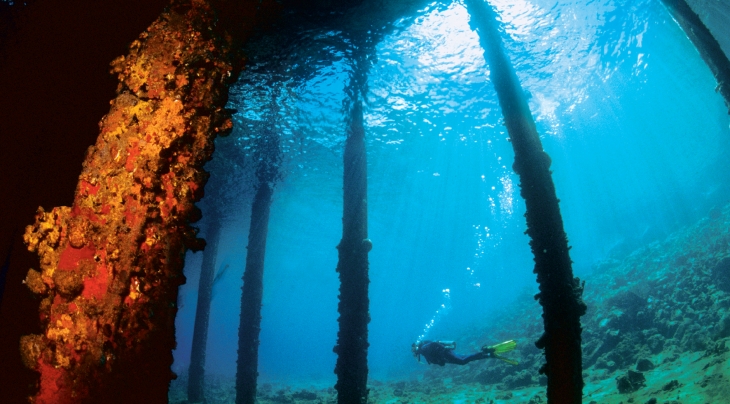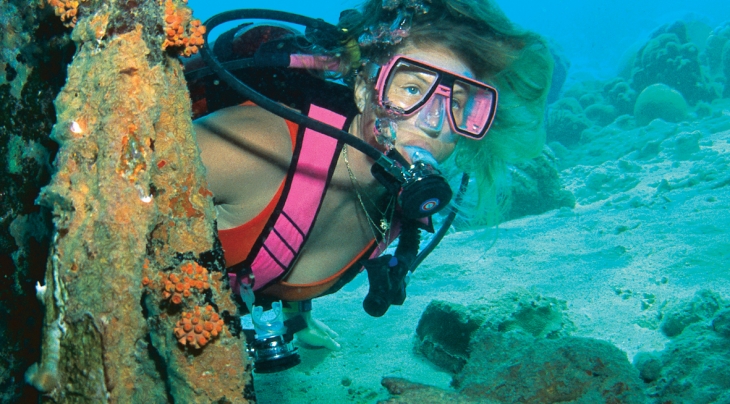 The Southern Caribbean caters for a range of diverse interests both above and below the water.
Bonaire and Curacao lie just north of Venezuela and form part of the Dutch Antilles. There is little rainfall and diving conditions are excellent year round. Diving Freedom, pioneered in Bonaire, allows divers to enjoy 24-hour access to stress free diving. Beautiful corals and marine life combined with excellent visibility make both Bonaire and Curacao a mecca for photographers. Above water both islands offer a complete range of activities. With daily flights between the two islands a 2 centre holiday is an excellent option.
Lying in the path of the Guyana current, Grenada and Carriacou are mountainous islands of volcanic origin. Their dramatic interiors are defined by cascading waterfalls, mountain lakes and tropical rainforest. Underwater, the marine life is prolific and compliments the wrecks that distinguish Grenada as a world class dive destination.
The Northeastern Caribbean is an intriguing area offering a blend of Dutch, British, French and native cultures on some of the most scenic islands of the Caribbean. Sitting north-east of Monserrat, Guadeloupe and Dominica, these colourful and multi-cultural islands offer a lovely mix of above and below water beauty. The diving is diverse, with a wealth of coral colours on shallow pinnacles, walls, sandy gullies and deeper marine sea mounts. On land, picturesque coves with brightly coloured fishing boats, laid back villages and lush rainforests offer the chance to experience a little Caribbean life.
Tobago lies a short distance from Grenada and justifies its position as one of the Caribbean's finest dive destinations with a combination of fine coral reefs and a wonderful variety of species which includes a variety of sharks and rays. Pristine and laid back Tobago is a great place to unwind. The island retains much of its uncomplicated charm and the local costs make it more affordable than many Caribbean islands. Tobago has something to appeal to everyone, from the excellent diving opportunities to beautiful beaches and indigenous tropical forests.
With the third largest barrier reef system in the world and over 700 islands and cays, the Bahamas covers a vast 470,000km² of crystal clear Atlantic Ocean, stretching southeast off the Florida coast, above Cuba. The Bahamas is part of the West Indies and although not strictly part of the Caribbean, the Islands of the Bahamas are often grouped with the nations of the Caribbean due to geography. The size of the Bahamas is one of the reasons that the island chain guarantees such a variety of diving experiences – wrecks, caves, blue holes, coral gardens, infinite walls and of course, sharks.
Tailormade Holidays and Twin Centres
We offer tailormade holidays for the majority of the destinations we feature, giving the option to stay for as many nights as you choose. Although we display the prices as 7 nights, these are sample package prices; we can offer you more flexibility.
Many of the destinations featured outside of Egypt are based on flights using scheduled airlines with daily departures. Most fly from the main London airports and some airlines also offer regional UK departures.
Our small, specialised team can also suggest twin centre options for many destinations. Please enquire about the possibilities for a given destination so you can enjoy more than one area during your holiday. Experience contrasting diving as well as varying above water attractions.
Caribbean Islands
View map