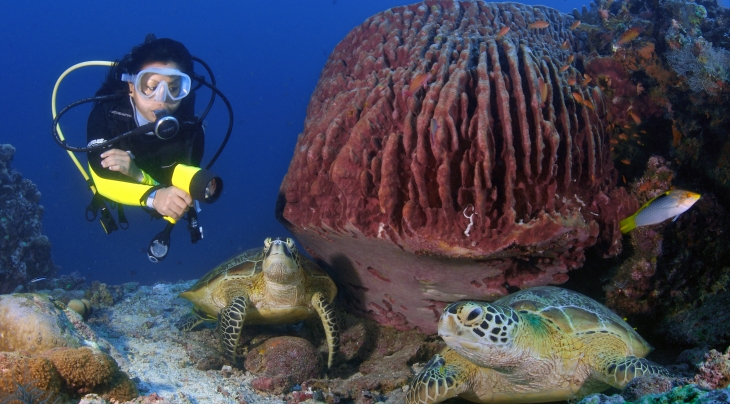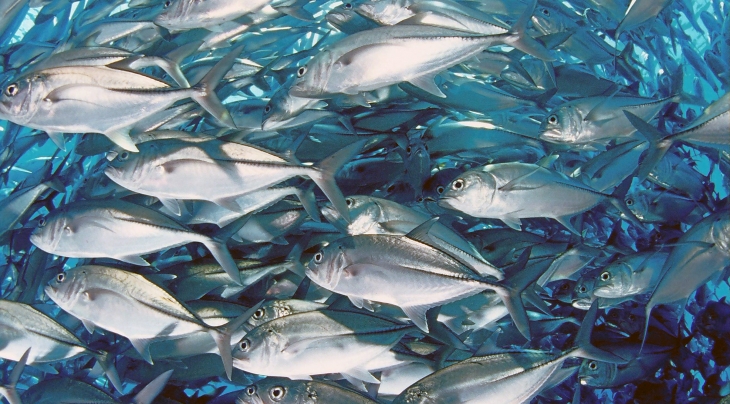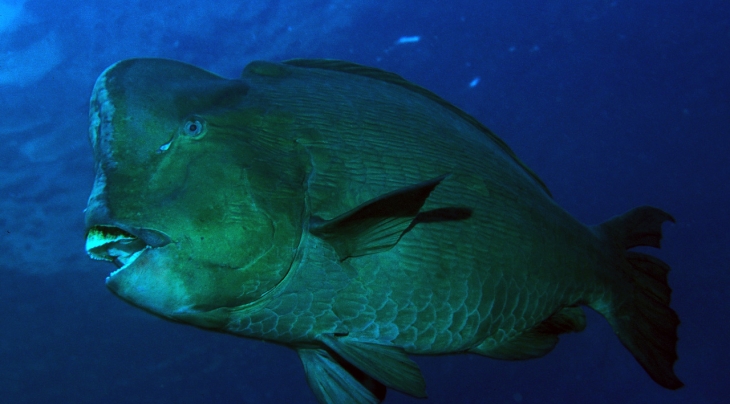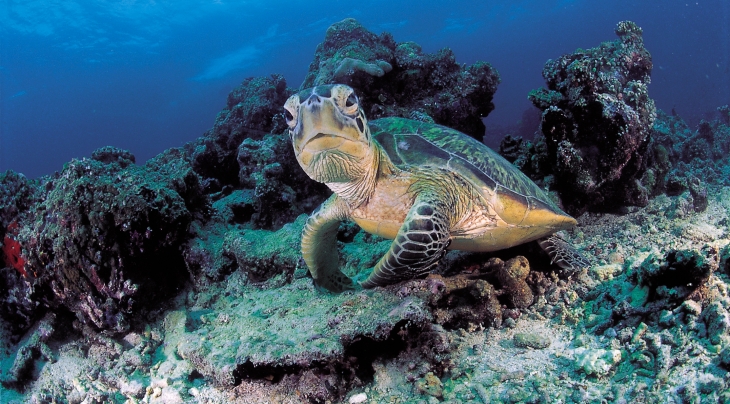 Famed for its virgin rainforests, marine life and national parks, Borneo is the third largest island in the world and a nature lover's paradise. Divided between Indonesia, Malaysia and Brunei, the island of Borneo is home to some of South East Asia's premier dive destinations. Sabah, the heart of Malaysian Borneo, offers a superb diversity of diving from the pristine coral atoll of Layang Layang in the South China Sea, to the world renowned Sipadan Island, and macro rich islands of Mabul and Kapalai off the eastern coast of Borneo in the Celebes Sea.
Diving Sipadan Island (Palau Sipadan)
Over the past 25 years, Palau Sipadan has become a diving hotspot and one of the most important marine habitats in the world. The island marks the pinnacle of a maritime mountain, which drops vertically 600m into the Celebes Sea. This stunning drop off is home to a myriad of marine life, which has few equals anywhere.
Sipadan is primarily recognised for its resident population of Green turtles, which accompany divers on most dives and nest on the island from July to October. Although not as numerous, Hawksbill turtles are also seen on many dives.
Schools of jacks and barracuda circle the island feeding on the numerous species of reef fish that inhabit the drop off. Out in the blue, a variety of sharks are commonly seen. White Reef and Grey sharks may be encountered in large numbers and provide an exhilarating spectacle as they come into feed at the end of the day. Scalloped Hammerheads are occasionally encountered in deeper water, whilst above them, Whale sharks, Eagle and Manta rays are all periodically seen near the surface.
Sipadan is a tiny oceanic island, bordered by a steeply sloping coral shelf that leads out to the drop off. Once you are over the lip of the cliff the soft and hard corals create a colourful backdrop to the small endemic species for which South East Asia is renowned. Minute shrimps and rare Nudibranchs hide amongst the sea fans and gorgonians. Large sponges grow in the gullies that cut into the top of the cliff, which in turn provide cover for a concentration of marine life.
Since December 2004, it is no longer possible to stay on Sipadan Island. Efforts are still underway to gain the island the marine protection status that the island deserves.
Diving Mabul (Palau Mabul) & Kapalai (Palau Kapalai)
The islands of Mabul and Kapalai may lie within easy reach of Sipadan, but they offer an entirely different type of diving.
The islands sit on the edge of the continental shelf, with the seabed gently shelving away from the beach and sandbanks. The silt rich waters surrounding the islands are an incredibly rich habitat for unique macro life, with many small coral heads and pinnacles to explore. Here you can revel in the world of 'Muck diving' which involves observing at close quarters the strange rare creatures of the macro world. Multi-coloured cuttle fish, outsize frog fish, ghost pipe fish, mandarin fish, pegasus fish, snake eels, shrimp and coral crabs all live in this outstanding reef system. Water visibility can range from superb to terrible, according to water movement in these rich, silt laden waters!
Diving Layang Layang
The small oceanic atoll of Layang Layang lies 300km north west of Kota Kinabalu in the South China Sea. Offering complete isolation, pristine reefs and steep walls plunging 2000m into the blue, Layang Layang, also known as 'Swallows Reef', has gained a well-deserved reputation for the quality and quantity of its pelagic life. Layang Layang is simply shark central.
Schools of Scalloped Hammerhead sharks, Grey Reef sharks, Leopard sharks and even Threshers and Silvertips can all be seen here. Some 13 coral reefs offer spectacular underwater scenery and abundant marine life. Stingrays and Mantas glide gracefully alongside breathtaking walls adorned with life and colour. Stunning gorgonian sea fans cluster together to form veritable forests, whilst sponges of fantastic proportions grow along the walls and sea whips spear the blue. Barracudas, giant groupers, tuna, schools of surgeons and jacks are all found here. Truly excellent visibility makes spotting turtles a breeze.
Photographers should not forget their macro lenses as there is plenty of smaller life to discover. Arrow crabs, nudibranch, clams and tiny formations of 'stem coral' make beautiful subjects as they nestle for space on the densely packed walls. Plentiful overhangs and crevices will provide you with plenty to explore whilst you look out for large sun fish and the rare golden anemone.
Borneo, Malaysia's Resorts
View map

Malaysia Facts
Area: 329, 758 sq. km
Population: 26,000,000
Language: Bahasa Maleyu, English widely spoken
Time: GMT + 8
Electricity: 220 / 240 v