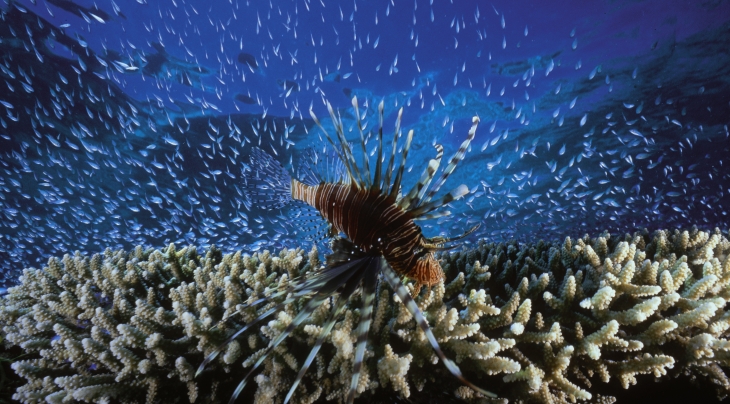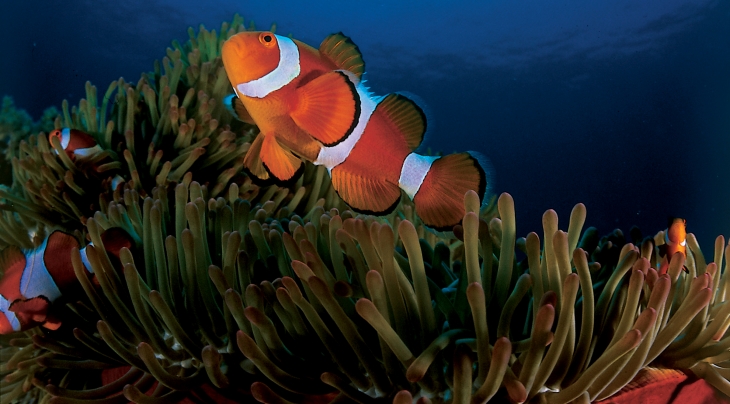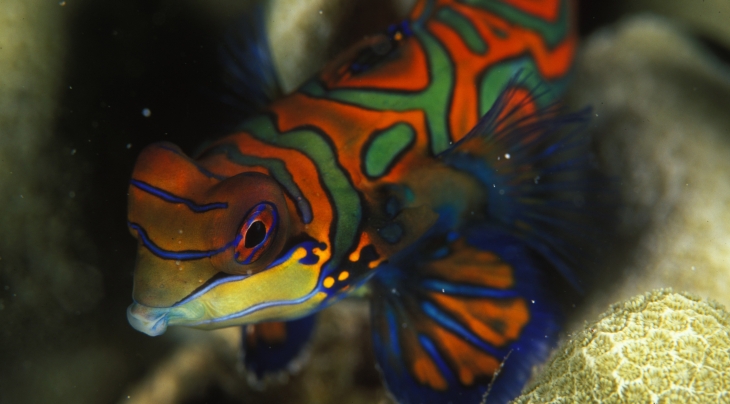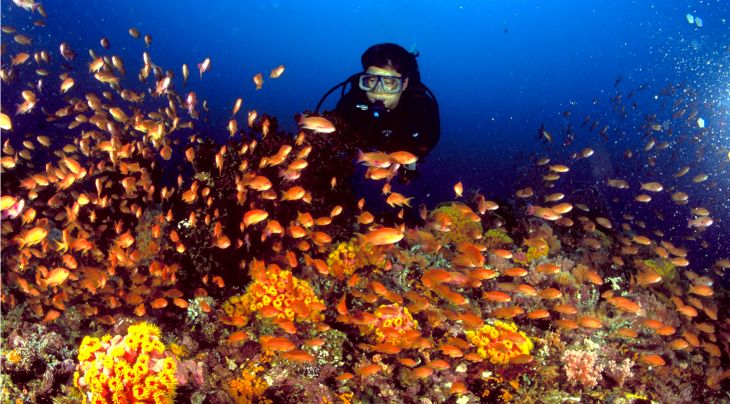 The Philippines is an island nation located in Southeast Asia, with Manila as its capital city. The Philippine archipelago comprises 7,107 islands in the western Pacific Ocean which are home to spectacular scenery, pristine beaches, incredible sights and lively cities. Dramatic drop offs, vibrant reefs, wrecks, caves and a richly varied marine life also guarantee fabulous diving. Combined with the renowned Philippine hospitality and warmth, an unforgettable dive holiday awaits.
Diving in the Philippines
The dive sites of the Philippines are home to some of the best and most diverse marine eco-systems in South East Asia. Scientists believe that Southeast Asia is where most of the Pacific's marine organisms evolved before they spread out to colonise other oceans. There are over 500 species of hard and soft corals and innumerable varieties of fish and large pelagics. The diversity is astounding and caters to all levels of dive experience and interest.
Malapascua is a tiny, picturesque island just off the northern tip of Cebu Island. You can walk around the island in less than an hour or simply relax on the white sands of Bounty Beach. From this magical island, you may catch a glimpse of the elusive thresher shark at Shark Point, one of the few places in the world where there are regular sightings of these shy and unusual creatures. Be dazzled by the colours of the mandarin fish on a night dive or get your macro lens ready for an up close encounter with a pygmy seahorse at Gato Island. With great wreck dives including the Donna Marilyn and idyllic day trips also on offer, this diving destination cannot fail to excite.
Situated on the south-eastern tip of the larger island of Negros, Dumaguete offers fantastic diving plus access to a range of other activities. The main diving attraction in the area is Apo Island (not to be mixed up with Apo Reef). Apo is a tiny marine sanctuary that is teeming with fish and beautiful corals. There are ten dive sites around the island and each has something different to offer from exhilarating drift dives to gentle shallow dives over hard and soft corals.
The marine sanctuary offers a huge variety of fish species, crustaceans and nudibranch. Schools of jacks can sometimes number over 2,000 fish, making this a great destination for both large and small marine species lovers!
Apo Island is just 30 minutes boat ride away from the Dumaguete resorts, and both Pura Vida and Atmosphere Resort have great house reefs.
Palawan is known as the last frontier of the Philippines and is home to some of the most spectacular scenery, ranging from limestone cliffs, thermal lakes and underwater caves. Jacques Cousteau described this area of the archipelago as "the most beautiful place I ever explored." With over 1,800 islands, pristine beaches, world-class diving and a diverse wildlife you will understand why.
Dimakya Island, on the northern tip of Palawan is where you may acquaint yourself with a dugong, explore the Kyokuzan Maru, a 152m Japanese freighter wreck, and be amazed by the magnitude of the dramatic drop offs and coral formations at Apo Reef.
Wrecks
Further away from Palawan, but accessible on full day trips, are the other large wrecks of Coron Bay, Akitsushima, Taiei Maru, Olympia Maru, Irako, Tangat and Kogyo Maru. These six wrecks are thrilling dives sites and live long in the memory.
The region and the islands of Bohol are known for their steep wall dives and home to the great diving areas of Alona Beach and the islands of Panglao, Balicasag and Pamilacan. The impressive hard and soft coral gardens are shown off fabulously in an area host to a large range of dive sites, many of them in close proximity to the coast or around a maximum of 45 minutes boat ride away. The region also offers dive sites more open to currents. This combination of coral gardens, walls and drift dives therefore offers something to divers of all experience.
Travelling to The Philippines
For Palawan and Puerto Galera: Manila
For Malapascua, Dumaguete and Bohol: Cebu. Internal flight options from Manila also possible.
Please refer to the Travel Info tab on each resort for international flight information.
Late afternoon arrivals may require an overnight in Manila or Cebu as transfers to resorts are not possible out of daylight hours.
Tailormade Holidays & multiple centres
We offer tailormade holidays for the majority of the destinations we feature, giving the option to stay for as many nights as you choose. Although we display the prices as 7 nights, these are sample package prices; we can offer you more flexibility. We highly recommend the 'Island Hopping' programs.
Ideal multiple centres for ease of transfers are a combination of Malapascua, Dumaguete and Bohol.
Palawan combines best with certain Philippines Siren liveaboard itineraries and Puerta Galera, but anything is possible if you have the time for the extra internal flights and transfers.
For whichever island appeals, you are met at the airport and transferred to your resort. Whether by flight, jeepney or banca boat, there are fantastic sights to enjoy on your journey there and back and although the transfers can be long, clients love them!
Philippines Resorts
View map

Philippines Facts
Area: 5,620 sq. km
Population: 76,750, 000
Language: Filipino, English widely spoken.
Time: GMT + 8 hours
Electricity: 220v; 110v also widely used