Ocean Vida Resort
Malapascua, Philippines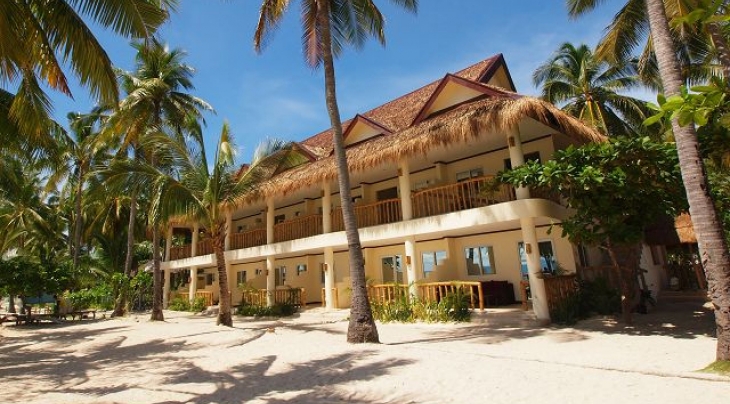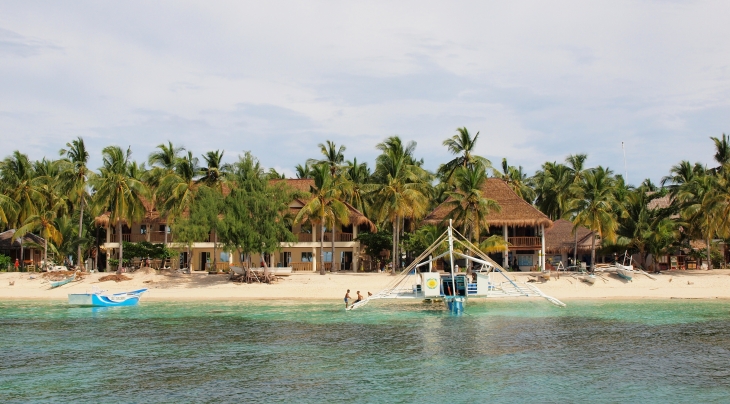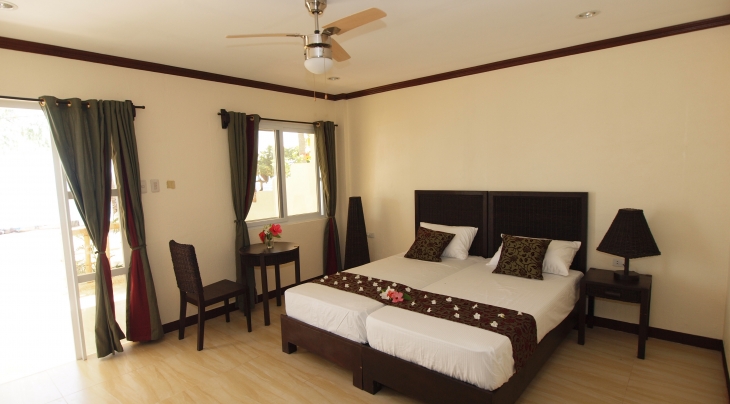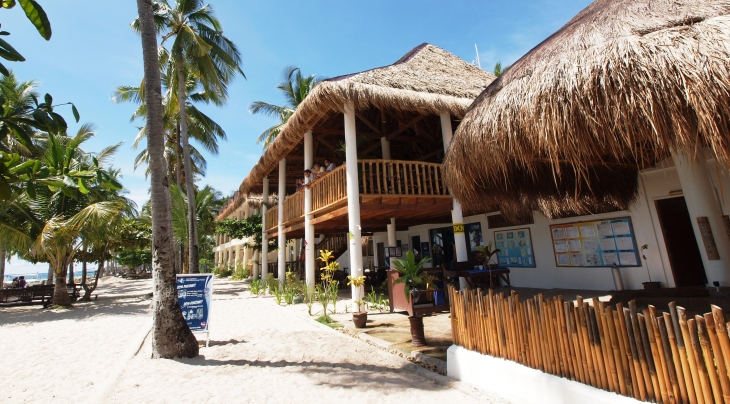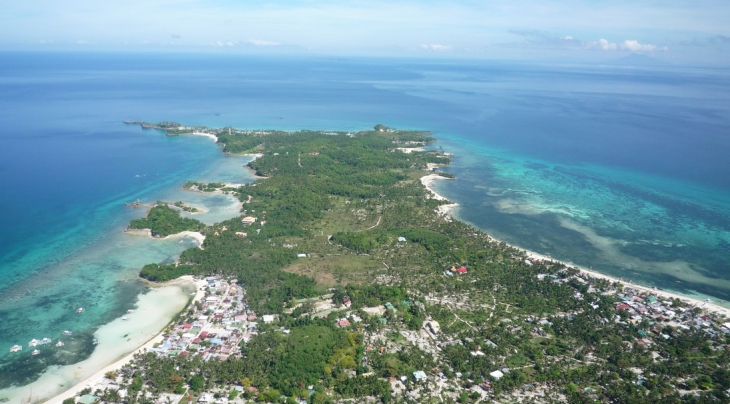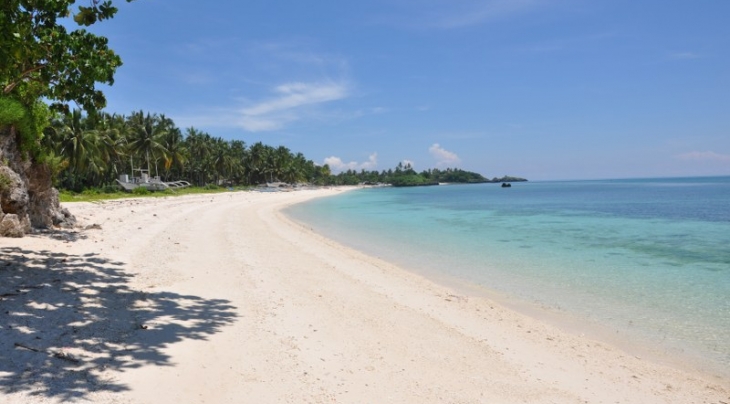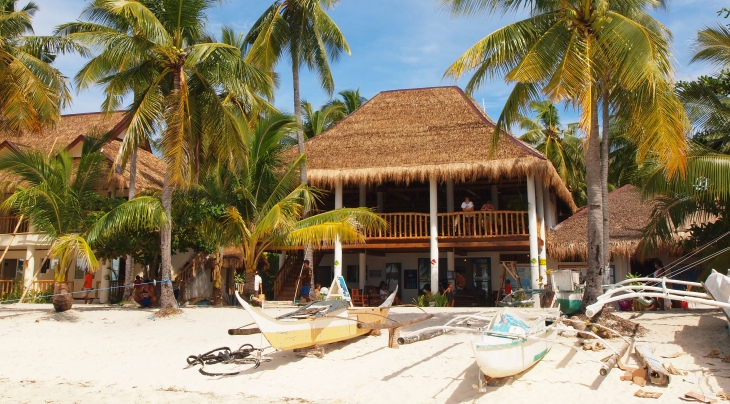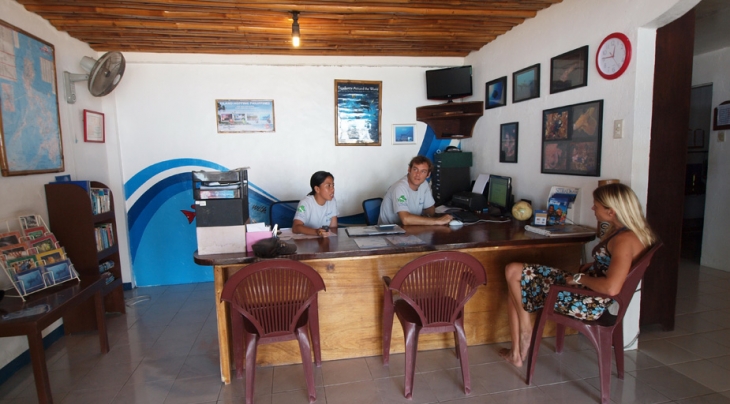 Overview
Ocean Vida Beach and Dive Resort is brand new, built and run by the well-established Philippines dive operation, Sea Explorers. On the small tropical island of Malapascua, it is situated on the white sands of Bounty beach with Sea Explorers dive centre adjacent to the property.
Despite it only taking around 30 minutes to walk around the island, we recommend you take a guide as you will get lost! The pathway weaves its way through all the small alleyways of the traditional villages, giving you ample chance to chat to some locals. This is a perfect destination to dive, relax and unwind.
Accommodation
The boutique style Ocean Vida has just 12 comfortable beachfront deluxe rooms and 8 garden view rooms. All have air-conditioning and fan, as well as mini bar and room safe. Furniture and fittings have been carefully chosen to reflect the traditional local materials of abaca and mahogany. Each room has a balcony or terrace and warm and cold running water.
Other Facilities
A restaurant and bar area with beautiful views of the beach and sea ensures that meals are enjoyed with a tropical background. The staff try to source as much produce locally, and simple, quality meals are prepared with a Philippine influence.
Wi-fi is available for all guests, subject to the connection working.
Location
Situated on Bounty beach, Malapascua can easily be explored on foot in half a day or so. Away from the main beach there are several small villages and lots of little coves and bays to discover.
Dive info
Malapascua is a tiny, picturesque island just off the northern tip of Cebu, part of the Visayas group of islands. You can walk around Malapascua in less than an hour or simply relax on the white sands of Bounty Beach. Away from the main beach there are several small villages and lots of little coves and bays to discover. This is a perfect destination to dive, relax and unwind.
From this magical island, you can catch a glimpse of the elusive thresher shark at Shark Point, one of the few places in the world where there are regular sightings of these shy and unusual creatures. Be dazzled by the colours of the mandarin fish on a night dive or get your macro lens ready for an up close encounter with a pygmy seahorse at Gato Island.
With great wreck dives including the Donna Marilyn and idyllic day trips also on offer this diving destination cannot fail to excite. Manta Rays are most prevalent here in the rainy season, June to August, but may be spotted year round.
Shark Point for Threshers
Set your alarm clock for a pre-dawn start to take a 20 minute boat ride to the sunken island of Monad. The island has a diameter of just 1.5km, with a sloping depth of 12m dropping to 45m. Shark Point is where thresher sharks are frequently spotted, with the occasional Hammerhead and Manta ray too! Local dive centres have put in a voluntary coral preservation system with underwater lines in place, for divers to not cross.
Gato Island
Gato Island is 40 minutes by boat, where fishing is not permitted so allowing underwater life to thrive. The island offers beautiful swim throughs and terrific macro life, with seahorses, pipefish and many different nudibranch. Fan corals provide the perfect environment for the camouflaged pygmy seahorse.
Dona Marilyn
A typhoon in 1988 sank this cargo ship with significant loss of life. The wreck sits at about 33m and is 90m long, lying on its starboard side on a sandy bottom. There are a good variety of corals, lionfish, scorpion fish and batfish, along with occasional sightings of nurse sharks, white tipped reef shark and species of ray. It is an ideal dive site for a penetration dive for those relevantly trained
Journey time from Malapascua is approx 1hr 20 mins and the wreck is reached by a descent line. Currents here are generally mild to medium with average visibility of about 15 -20m
Tapilon Wreck
Names of after nearby reefs but not yet officially identified, The Tapilon is believed to be a WW2 Japanese Cargo wreck that was torpedoed. It now lies in approx 27m of water and has separated into three distinct parts. The wreck is ideal for macro life and is surrounded by schools of small barracuda. Journey time to the wreck is approximately 1 hour.
Getting to Malapascua
Malapascua is reached via Cebu. Singapore Airlines offer daily connections to Cebu from Singapore.
Malaysian Airlines offer 2x week connections from Kuala Lumpur. Qatar Airways fly via Doha.
Alternatively, fly into Manila on Malaysian Airlines or KLM's daily schedule to Manila, and we can organise one of the frequent internal flights from Manila to Cebu.
If you reach Cebu after about 14.00 hrs, an overnight may be required as it is not possible to transfer out of daylight hours. The interesting journey from Cebu to Malapascua involves 4 - 5 hours overland to Maya, then a 30 minute boat transfer in usually calm waters.
Overnights in Cebu
These can be arranged as part of your package with transfers, typically at the Marco Polo hotel. Cebu is a bustling but laid back town with a busy sea port and makes for an interesting stop in itself.
Marco Polo: A decent 3+* option, located just 25 minutes from the airport close to the business district with a restaurant and bar, and plenty of other local choices.
Dive prices
Sea Explorers Dive Centre
Sea Explorers opened this centre in 1999 and in 2007 gave it a great facelift, plus the addition of a new classroom. Situated on the beach, the centre is a PADI 5 star Gold Palm Dive Centre with equipment rental, furnished classrooms and Nitrox fills available locally.
The dive centre is managed by a Swiss/German couple assisted by the able local guides Martin, Toto, Ting, Vic, Rex, Tata and Totong who look after the guiding and the thresher shark spotting!
There is no house reef in Malapascua so divers take advantage of the unlimited boat dive packs available. Banca boats and a speed boat provide the transport to the dive sites.
Dive Packs
We recommend that you book your dive packs with Regaldive prior to departure, in order to secure your diving or course and so that the dive centre is expecting you.
| | |
| --- | --- |
| 5 dives | £138 |
| 10 dives | £243 |
| 14 dives  | £322 |
| 20 dives | £449 |
| 6 days unlimited diving     | £460 |
| 7 days unlimited diving     | £537 |
| 8 days unlimited diving     | £613 |
| 9 days unlimited diving     | £679 |
| 10 days unlimited diving     | £745 |
| 14 days unlimited diving     | £929 |
Includes: Air tanks and weights for up to 4 boat dives per day. 
12 litre aluminium cylinders with INT fittings. Some 10 & 15 litre tanks may be available. Divers with DIN regulators should take their own adaptors. 
Dive Courses
Please enquire - prices on request.
Extras in Resort
Ferry boatman - 10 Php (tide level dependant)
Marine Park fees: 150 Php diver/day
Monad Shoal dive site: 50 Php
Donna Marilyn Wreck: 150 Php
Nitrox fills 32% and 36%: €3.50 per fill / €25 for 10 fills
Equipment Rental - Payable locally:
Full equipment, excludes computer: €14 per day
Divers with DIN regulators should take their own adaptor
You will be requested to fill out a dive medical questionnaire. If you have any pre-exisiting conditon that may affect your diving, please ensure you travel with a fit-to-dive certificate, valid within the last 12 months. Please note that not all localities will have access to a specilist diving medic close by for you to be assessed before diving.
Resort info
The Philippines is an island nation located in Southeast Asia with Manila as its capital city. The Philippine archipelago comprises 7,107 islands in the western Pacific Ocean. These islands are home to spectacular scenery, pristine beaches, incredible sights and lively cities. Dramatic drop offs, wrecks, caves and a richly varied marine life also guarantee fabulous diving. Combined with the renowned Philippine hospitality and warmth, an unforgettable dive holiday awaits.
You will find a true blend of cultures; the people are generally of Malay descent, but Philippine history has introduced Chinese, Spanish and American elements as well. The Philippines is a predominantly Christian country where eight out of ten Filipinos are practising Catholics. Filipino hospitality is legendary and the Philippines is the fiesta nation of Asia. Fiestas celebrate harvests, births and victories, as well as religious events. The Filipinos like to party and celebrations are found in every ethnic group and may be large regional events or small local happenings.
Resorts have been hand picked, not only for their comfort and surrounding scenery but most importantly, for their proximity to incredible dives sites. Whilst out of the water guests can relax on some of the best beaches in the world, enjoy the local markets, festivals and sights or even spend a night in the exciting and bustling Manila or more laid back Cebu.
As the Philippines is a strong Catholic nation, festive holidays such as Easter are very busy. Either book well in advance, or avoid the main religious holiday periods where possible.
Climate
The climate of The Philippines can broadly be described as hot and tropical. Most people visit The Philippines during the dry season. However, many regular visitors attest that the best time to visit is during the wet season and that the proliferation and variety of marine life is best June, July and August.
Dry season: December to May
Wet season: June to November
During the dry season, easterly winds prevail and air temperature is in high 20s to mid-30s. February to May are generally the hottest. Wet season winds are from the west, with air temperature in mid to high 20s. You can often strike lucky and have weeks of brilliant blue skies and unlimited sunshine. On the other hand, the rains, when they come, are impressive and prolonged. There are few rivers, so run off and its effect on water visibility is not generally a problem.
Please note that the Philippines is a large country and has many climatic variations from east to west and south to north.
Best underwater visibility: April to July
Water temperature average: 24-30°C
Time
8 hours ahead of GMT.
Language
Filipino is Officially the national language of The Philippines. This language is based on Tagalog which is the most widely used of the 70 plus dialects used within the country. English is also prevalent throughout the country, especially in tourist destinations. English is also widely used as the medium for education, communication and business. Eight major dialects spoken by majority of the Filipinos: Tagalog, Cebuano, Ilocano, Hiligaynon or Ilonggo, Bicol, Waray, Pampango, and Pangasinense.
Currency
The unit of currency is the Philippine Peso (PHP). 1 Peso = 100 Centavos. The US dollar is the most widely recognised foreign currency. Euros & GBP are also readily exchanged.
$1 USD - 42 Pesos
€1 Euro - 55 Pesos
£1 GBP - 65 Pesos
The majority of larger towns have ATMs, however, facilities for money withdrawal or changing are far less widespread away from the main centres of population. There are bank machines at the airport. Visa, MasterCard and American Express are accepted in most towns, but you may be required to pay an extra 3 - 5% surcharge for their use. Outside of the main towns, not all places accept credit cards. Please refer to your individual destination notes for each resort, but as a guideline, please see below:
Malapascua - Ocean Vida and Hippocampus: Ocean Vida accepts credit cards without surcharge and has an exchange. Elsewhere credit cards cannot be accepted and there are no ATMs. Please ensure you carry sufficient cash - USD and GBP are accepted.
Dumaguete: Banks and ATMs are available in Dumaguete town. Pura Vida and Atmopshere accept credit cards.
Palawan, Dimakya Island Club Paradise: Accepts credit cards
SY Philippine Siren: GBP, Euro & USD Currency. Credit card payment only possible when docking at the following ports: Cebu, Philippines. 3% charge applies.
Tipping
Tipping is expected for many services. The standard is 10% of the total bill or optional where there is a 10% service charge.
Travel info
Flight Information
Regaldive can offer packages to the Philippines on a number of different airlines.
London - Manila: Singapore Airlines, Cathay Pacific, Emirates, Etihad Airways, Qatar Airways, Malaysia Airlines and KLM all fly daily via their national hubs.
London - Cebu: Singapore Airlines via Singapore on Monday, Tuesday and Thursday;  Cathay Pacific via Hong Kong daily.
Internal flights:
Manila - Cebu: Multiple daily flights
Manila - Busuanga: 2 flights daily
Manila - Dumaguete: 2 flights daily
Baggage on internal flights:
The below only applies only to extra flights within the Philippines built into your itinerary, not if it is part of your international ticket.
Baggage allowance: Checked bag - 20kg / Hand baggage - 5 to 7kg. Please note that the internal flight to / from Busuanga (Palawan). This is a shorter air strip and the airline may not permit any extra weight.
Payment for extra kilos on check-in (guideline):
Cebu Pacific: Php 150 per kilo
Philippine Airlines: Php 169 per kilo
Transfers
Whichever island you are staying on, you are met at the airport/ferry port and transferred to your resort. Whether by flight, jeepney or banca boat, there are fantastic sights to enjoy on your journey there and back. Although some transfer can take up to a whole day, most clients pass feedback that this was a very interesting part of their overall trip.
The below information is to give you a general idea of transfer times between regions; actual transfer times may differ slightly according to individual arrangements and ferry timetables, tides etc.:
Cebu - Dumaguete: 3 to 4 hours by vehicle, ferry and hotel shuttle
Cebu - Bohol / Panglao / Cabilao: 3 to 4 hours by vehicle, ferry, vehicle
Cebu - Malapascua: 3 to 4 hours by vehicle and outrigger
Dumaguete - Bohol / Panglao / Cabilao: 3 hours by hotel shuttle, ferry and vehicle or 3 to 4 hours by Outrigger conditions permitting
Dumaguete - Malapascua: 6 to 7 hours by vehicle, ferry, vehicle and outrigger
Panglao - Cabilao: 1+ hour vehicle and boat
Panglao - Malapascua: 6+ hours by vehicle, ferry, vehicle and outrigger
Cabilao - Malapascua: 6+ hours by vehicle, ferry, vehicle and outrigger
Manila - Cebu: 1 hour by internal flight
Manila - Dimakya or Coron, Palawan: 3-4 hours by internal flight, vehicle and boat
Manila - Puerta Galera: 3 hours by vehicle and boat
Manila - Caticlan or Kalibo: 3 hours by internal flight, vehicle and/or boat
Passports
Please always check your own entry requirements regardless of your nationality. Your passport should always have at least 6 months validity on date of return from travel. Always check for last minute changes in entry requirements and other nationalities should check with their consular office.
Visas
British nationals can enter the Philippines without a visa for an initial period of 30 days. You can also get a tourist visa from the Philippine Embassy before you travel, which will allow an initial 59 day stay. Other nationalities should check with their own consulate.
Vaccinations
Vaccination requirements are subject to change and should be confirmed before departure. For the most up to date advice please consult your travel clinic or GP. Further information regarding vaccinations for travel to this country can be found at www.fitfortravel.nhs.uk and from your local healthcare provider. We recommend protection, as a minimum, against typhoid, tetanus, hepatitis A and polio.
Prices
The price panel below indicates prices for a 7 night holiday duration. However, Regaldive are able to offer both shorter and longer holiday durations, subject to flight availability. Regional airports may also be available. Please enquire with a member of our team. Prices are subject to change, depending on flight cost at the time of booking.
Supplements
Standard Room with A/C: £18 per room per night
Deluxe Sea View: from £34 per room per night
POA = Price on Application
From Date
To Date
Room Type / Notes
Adult Cost
Adult Cost Extra Night

01 Jan 2015

15 Jul 2015

Standard room (Fan)

| Single supplement per night £17

£1363

£23

16 Jul 2015

10 Aug 2015

Standard room (Fan)

| Single supplement per night £17

£1504

£23

11 Aug 2015

24 Oct 2015

Standard room (Fan)

| Single supplement per night £17

£1363

£23

25 Oct 2015

25 Oct 2015

Standard room (Fan)

| Single supplement per night £17

£1271

£23
Offers
Great value packages from just £1,199pp
Includes flights, transfers and 7 nights BB accommodation.
Reviews

Have you stayed here? Why not share your experiences by adding your review?
Write a review
Price guide
£1271
per person incl. flights, transfers, 7 nights BB
At a glance
Flight time: 18 hours
Water temperature: 23 - 28°C
Highlights on land: Little coves and bays
Highlights underwater: Thresher Sharks