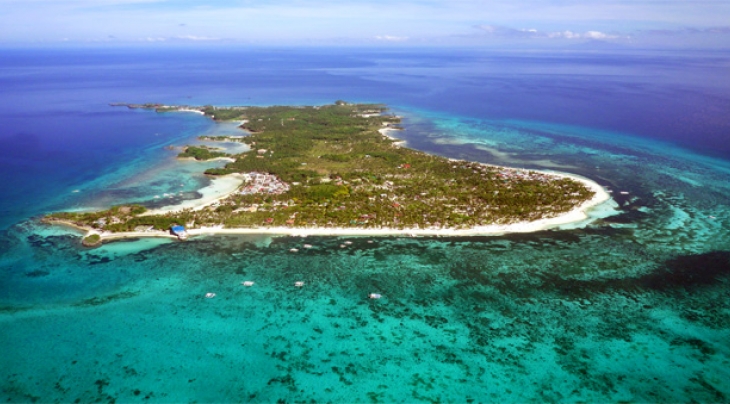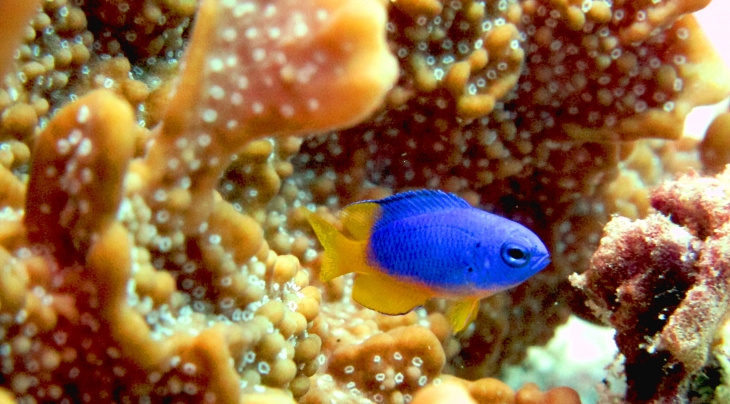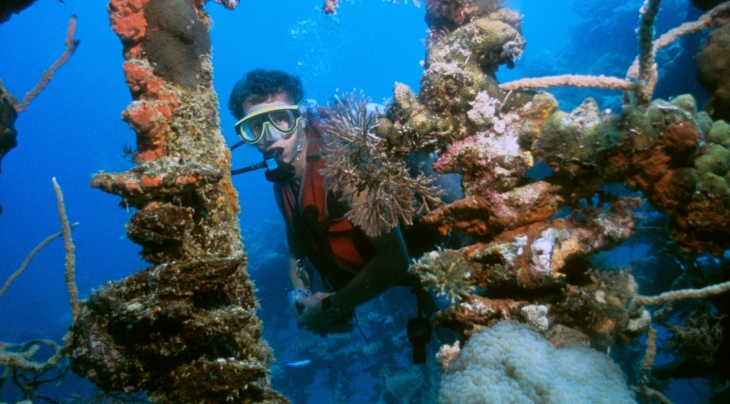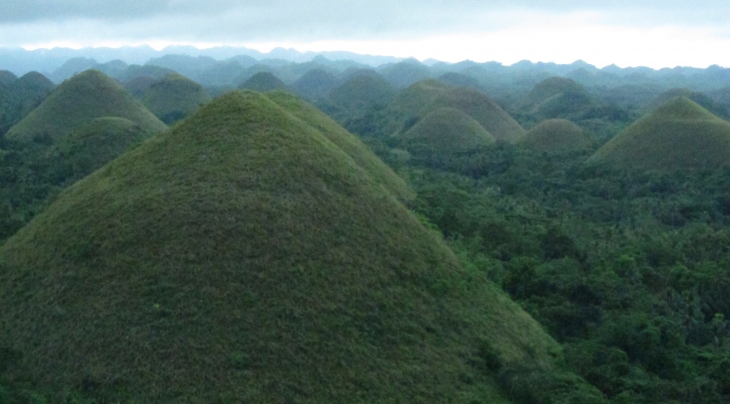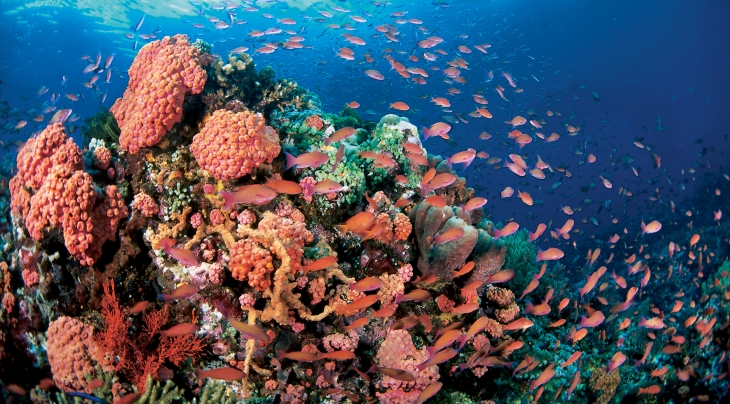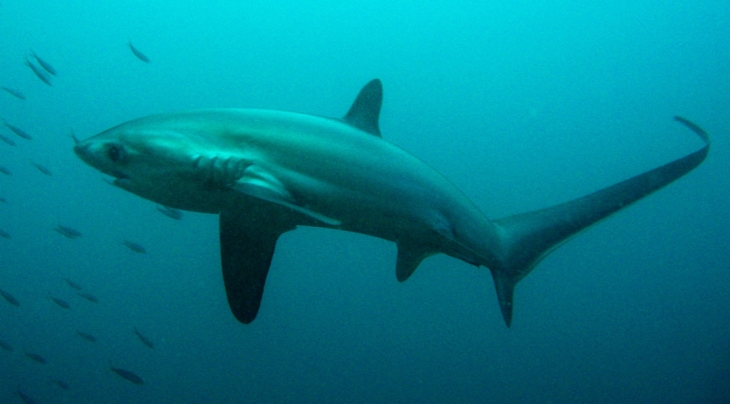 Diving in the Philippines
The dive sites of the Philippines are home to some of the best and most diverse marine eco-systems in South East Asia. Scientists believe that Southeast Asia is where most of the Pacific's marine organisms evolved before they spread out to colonise other oceans. There are over 500 species of hard and soft corals and innumerable varieties of fish and large pelagics. The diversity is astounding and caters to all levels of dive experience and interest.
Diving in Malapascua
Malapascua is a tiny, picturesque island just off the northern tip of Cebu Island. You can walk around the whole island in a few hours or simply relax on the white sands of Bounty Beach. From this magical island, you may catch a glimpse of the elusive thresher shark at Shark Point, one of the few places in the world where there are regular sightings of these shy and unusual creatures. Be dazzled by the colours of the mandarin fish on a night dive or get your macro lens ready for an up close encounter with a pygmy seahorse at Gato Island. With great wreck dives including the Donna Marilyn and idyllic day trips also on offer, this diving destination cannot fail to excite.
Diving in Dumaguete
Situated on the south-eastern tip of the larger island of Negros, Dumaguete offers fantastic diving plus access to a range of other activities. The main diving attraction in the area is Apo Island (not to be mixed up with Apo Reef). Apo is a tiny marine sanctuary that is teeming with fish and beautiful corals. There are ten dive sites around the island and each has something different to offer from exhilarating drift dives to gentle shallow dives over hard and soft corals.
The marine sanctuary offers a huge variety of fish species, crustaceans and nudibranch. Schools of jacks can sometimes number over 2,000 fish. making this a great destination for both micro and macro lovers.
Apo Island is just 40 minutes away from the dive centre at Pura Vida resort. Pura Vida also boasts an easy to dive, interesting house reef.
Diving in Cabilao
Cabilao's fringing reef, more than 12km long, attracts visitors to the island from all over the world. The fantastic coral growth and great bio diversity of fish, nudibranchs and sponges can surprise even the most widely travelled of divers.
Cabilao offers world class macro and night dive sites; wonderful for knocking some of the world's weirdest critters off your list. Cabilao itself is a small island of around 8 km², off the west side of Bohol. It offers a low key stay away from mass tourist numbers and is government protected.
Diving in Dumaguete, Malapascua and Cabilao is with Sea Explorer's dive centres.
More information on the dive centres can be viewed under the Dive Centre tab for each relevant island included in the island hopping itinerary, or on your travel and dive notes once you have booked.
Please refer to the Dumaguete or Malapascua pages and click on the Dive Centre tab for more details.
The Philippines is an island nation located in Southeast Asia with Manila as its capital city.  The Philippine archipelago comprises 7,107 islands in the western Pacific Ocean.  These islands are home to spectacular scenery, pristine beaches, incredible sights and lively cities.  Dramatic drop offs, wrecks, caves and a richly varied marine life also guarantee fabulous diving.  Combined with the renowned Philippine hospitality and warmth, an unforgettable dive holiday awaits.
You will find a true blend of cultures; the people are generally of Malay descent, but Philippine history has introduced Chinese, Spanish and American elements as well.  The Philippines is a predominantly Christian country where eight out of ten Filipinos are practising Catholics.  Filipino hospitality is legendary and the Philippines is the fiesta nation of Asia.  Fiestas celebrate harvests, births and victories, as well as religious events.  The Filipinos like to party and celebrations are found in every ethnic group and may be large regional events or small local happenings.
Resorts have been hand picked, not only for their comfort and surrounding scenery but most importantly, for their proximity to incredible dives sites.  Whilst out of the water guests can relax on some of the best beaches in the world, enjoy the local markets, festivals and sights or even spend a night in the exciting and bustling Manila or more laid back Cebu.
As the Philippines is a strong Catholic nation, festive holidays such as Easter are very busy.  Either book well in advance, or avoid the main religious holiday periods where possible.
Climate
The climate of The Philippines can broadly be described as hot and tropical. Most people visit The Philippines during the dry season. However, many regular visitors attest that the best time to visit is during the wet season and that the proliferation and variety of marine life is best June, July and August.
Dry season: December to May
Wet season: June to November
During the dry season, easterly winds prevail and air temperature is in high 20s to mid 30ºC.  February to May are generally the hottest.  Wet season winds are from the west, with air temperature in mid to high 20'sºC. You can often strike lucky and have weeks of brilliant blue skies and unlimited sunshine. On the other hand, the rains, when they come, are impressive and prolonged.  There are few rivers, so run off and its effect on water visibility is not generally a problem.
Please note that the Philippines is a large country and has many climatic variations from east to west and south to north.
Best underwater visibility: April to July
Water temperature average: 24 - 30ºC
Time
8 hours ahead of GMT.
Language
Filipino is Officially the national language of The Philippines. This language is based on Tagalog which is the most widely used of the 70 plus dialects used within the country.  English is also prevalent throughout the country, especially in tourist destinations. English is also widely used as the medium for education, communication and business.  Eight major dialects spoken by majority of the Filipinos: Tagalog, Cebuano, Ilocano, Hiligaynon or Ilonggo, Bicol, Waray, Pampango, and Pangasinense.
Currency
The unit of currency is the Philippine Peso (PHP). 1 Peso = 100 Centavos.
The US dollar is the most widely recognised foreign currency. Euros & GBP are also readily exchanged.
$1 USD - 42 Pesos
€1 Euro - 55 Pesos
£1 GBP - 65 Pesos
The majority of larger towns have ATMs, however, facilities for money withdrawal or changing are far less widespread away from the main centres of population.  There are bank machines at the airport.  Visa, MasterCard and American Express are accepted in most towns, but you may be required to pay an extra 3 - 5% surcharge for their use. Outside of the main towns, not all places accept credit cards.  Please refer to your individual destination notes for each resort, but as a guideline, please see below:
Malapascua, Ocean Vida and Hippocampus: Credit cards cannot be accepted, please ensure you carry sufficient cash. USD and GBP are accepted and Ocean Vida has a licensed exchange.
Dumaguete: Banks and ATMs are available in Dumaguete town. Pura Vida and Atmopshere accept credit cards.
Palawan, Dimakya Island Club Paradise: Accepts credit cards
SY Philippine Siren: GBP, Euro & USD Currency. Credit card payment only possible when docking at the following ports: Cebu, Philippines. 3% charge applies.
Tipping
Tipping is expected for many services. The standard is 10% of the total bill or optional where there is a 10% service charge.
Flight Information
Regaldive can offer packages to the Philippines on a number of different airlines.
London - Manila: Singapore Airlines, Cathay Pacific, Emirates, Etihad Airways, Qatar Airways, Malaysia Airlines and KLM all fly daily via their national hubs.
London - Cebu: Singapore Airlines via Singapore on Monday, Tuesday and Thursday;  Cathay Pacific via Hong Kong daily.
Internal flights:
Manila - Cebu: Multiple daily flights
Manila - Busuanga: 2 flights daily
Manila - Dumaguete: 2 flights daily
Baggage on internal flights:
The below only applies only to extra flights within the Philippines built into your itinerary, not if it is part of your international ticket.
Baggage allowance: Checked bag - 20kg / Hand baggage - 5 to 7kg. Please note that the internal flight to / from Busuanga (Palawan). This is a shorter air strip and the airline may not permit any extra weight.
Payment for extra kilos on check-in (guideline):
Cebu Pacific: Php 150 per kilo
Philippine Airlines: Php 169 per kilo
Transfers
Whichever island you are staying on, you are met at the airport/ferry port and transferred to your resort. Whether by flight, jeepney or banca boat, there are fantastic sights to enjoy on your journey there and back. Although some transfer can take up to a whole day, most clients pass feedback that this was a very interesting part of their overall trip.
The below information is to give you a general idea of transfer times between regions; actual transfer times may differ slightly according to individual arrangements and ferry timetables, tides etc.:
Cebu - Dumaguete: 3 to 4 hours by vehicle, ferry and hotel shuttle
Cebu - Bohol / Panglao / Cabilao: 3 to 4 hours by vehicle, ferry, vehicle
Cebu - Malapascua: 3 to 4 hours by vehicle and outrigger
Dumaguete - Bohol / Panglao / Cabilao: 3 hours by hotel shuttle, ferry and vehicle or 3 to 4 hours by Outrigger conditions permitting
Dumaguete - Malapascua: 6 to 7 hours by vehicle, ferry, vehicle and outrigger
Panglao - Cabilao: 1+ hour vehicle and boat
Panglao - Malapascua: 6+ hours by vehicle, ferry, vehicle and outrigger
Cabilao - Malapascua: 6+ hours by vehicle, ferry, vehicle and outrigger
Manila - Cebu: 1 hour by internal flight
Manila - Dimakya or Coron, Palawan: 3-4 hours by internal flight, vehicle and boat
Manila - Puerta Galera: 3 hours by vehicle and boat
Manila - Caticlan or Kalibo: 3 hours by internal flight, vehicle and/or boat
Passports
Please always check your own entry requirements regardless of your nationality. Your passport should always have at least 6 months validity on date of return from travel. Always check for last minute changes in entry requirements and other nationalities should check with their consular office.
Visas
British nationals can enter the Philippines without a visa for an initial period of 30 days. You can also get a tourist visa from the Philippine Embassy before you travel, which will allow an initial 59 day stay. Other nationalities should check with their own consulate.
Vaccinations
Vaccination requirements are subject to change and should be confirmed before departure. For the most up to date advice please consult your travel clinic or GP. Further information regarding vaccinations for travel to this country can be found at www.fitfortravel.nhs.uk and from your local healthcare provider. We recommend protection, as a minimum, against typhoid, tetanus, hepatitis A and polio.
11 nights Deluxe
Philippines Island Hopping
"Just to let you know I had a great holiday. Thanks to all at Regaldive for organising it so well. I was delighted to see lots of sea horses,including pygmies and the thresher sharks. Hotels were excellent and Sea Explorers friendly, efficient and professional.I will definitely book with you again!"
S Walker - UK | 01 July 2015
View map

Philippines Facts
Area: 5,620 sq. km
Population: 76,750, 000
Language: Filipino, English widely spoken
Time: GMT + 8 hours
Electricity: 220v; 110v also widely used