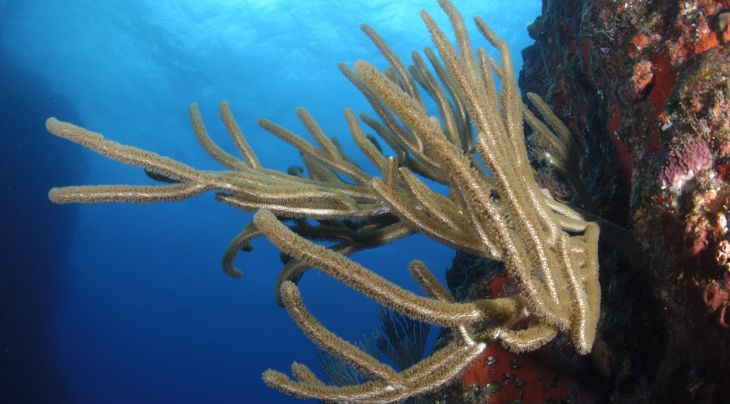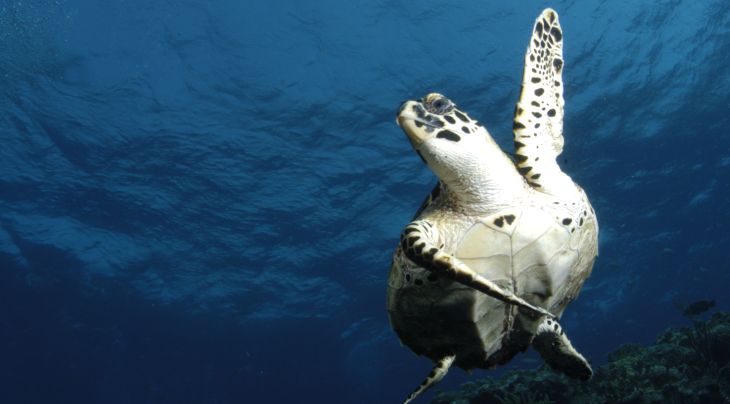 St. Kitts & Nevis, Statia, Saba & St. Maarten Island group
The North Eastern Caribbean is an intriguing area offering a blend of Dutch, British, French and native cultures on some of the most scenic islands of the Caribbean.
Sitting north-east of Monserrat, Guadeloupe and Dominica, these colourful and multi-cultural islands offer a lovely mix of above and below water beauty. The diving is diverse, with a wealth of coral colours on shallow pinnacles, walls, sandy gullies and deeper marine sea mounts. On land, picturesque coves with brightly coloured fishing boats, laid back villages and lush rainforests offer the chance to experience a little Caribbean life.
St. Kitts & Nevis, Statia, Saba & St. Maarten
The diving is diverse, with a wealth of coral colours on shallow pinnacles, walls to drift by, sandy gullies with wonderful light and deeper marine sea mounts at 20 - 30 metres. Sponges and sea fans crowd together in a low lying water forest for macro species and schooling fish to hide.
The marine life provides divers with multiple sightings of moray eels, hawksbill turtles, jacks, barracuda and stingrays and divers will also find frogfish, seahorses and nudibranchs buried in the reefs.
Usual water conditions are calm and warm with great underwater visibility. Across the islands, the dive sites offer fantastic hard and soft corals, reef plateaux, pinnacles and walls.
Owing to the structure of many of the reefs, the calm, warm water conditions and proximity to landfall, this destination also offers a fantastic holiday for snorkelers and non-diving partners.
The majority of the Caribbean Explorer II's itinerary is spent in the area of Saba and St. Kitts.
Saba Marine Park and sea mounts
In 1987, the culmination of 3 years' work between Tom van t'Hof (who played a key part in the set up of Bonaire's marine Park in 1981), the Saban government, Saban locals, dive shops and fishermen resulted in the early establishment of Saba's Marine Park. This has resulted in the conservation of its reefs to a very high degree and the benefits to fish stocks are clearly visible. It is also home to a hyperbaric chamber.
Saba offers 30 quiet dive sites, all within the confines of the park. Just off the west of Saba lies a smaller volcanic sea mount that offers 4 dive sites, with dramatic drop offs, walls and gullies.
St. Kitts & Nevis' little wrecks
The wreck of the M.V. Corintian (The Tug) lies at an easy 18 - 20 metres, with a lovely reef encrusted around the bow, growing towards the surface.
M.V. Talata has a small volcanic vent to keep you even warmer around the wreck, close to the capital's harbour of Basseterre, lying at less than 18 metres.
These shallow dives provide plenty of interest at the beginning or end of your liveaboard diving week.
Dive St. Kitts
Based on site and owned by Bird Rock Beach hotel, the friendly, hospitable dive staff will ensure you enjoy the wonderful reefs and the odd wreck too.
The diving is carried out from fast, fibreglass dive specific boats, offering quick and short access to a variety of sites including three wrecks. Most dives are carried out as single tank dives, as the dive centre is so close by with boats leaving directly from their jetty. Freshwater showers and storage lockers are available at the centre.
A simple shore dive site, Bird Rock reef, can be accessed from the shore. All dive sites accessed from Bird Rock Beach are relaxed with very little current; even the odd dive carried out on the Atlantic side tends to not be that challenging.
Dive Pack Prices
| | |
| --- | --- |
| 3 days | £147 |
| 4 days | £186 |
| 5 days | £219 |
| 6 days | £246 |
Includes: 2 boat dives per day, air tanks & weights.
Dive Courses
| | |
| --- | --- |
| PADI Open Water Diver | £252 |
| PADI Referral (4 dives) | £174 |
All prices quoted incl. 10% VAT, 10% service charge and 2% island enhancement fund.
Getting Around
Taxis, car hire and local excursions can easily be arranged through the hotel, your local agent representative or the liveaboard boat crew.
Climate
Average 27ºC (air) year round.
Light, informal clothing may be worn all year, thought a light layer may be required for evenings in the winter months. You may want a relaxed outfit if dining in plantation restaurants. Guests should not wear skimpy clothing whilst visiting towns and villages.
Water Temperature
Slightly cooler during the Winter months at 24ºC, rising to 29ºC during the Summer.
Currents and Visibility
In general with the exception of a few dive sites, currents are gentle. Water visibility is usually very good year round at 20+ metres
Time
GMT -4 hours
Currency
£1 - $1 = 1.52
Eastern Caribbean Dollar in St. Kitts also accepted. 2.7 XCD = 1 USD
Saba - ATMs are located in Windwardside and The Bottom
St. Kitts & Nevis – ATMs are located in Basseterre
Credit cards are widely accepted.
Tipping
Although entirely voluntary, tipping is a recognised part of life in this region of the world. Tip around 10% of the boat cost is recommended.
Activities
Other activities include museums, horse riding, Mount Scenery walk, island crafts, beaches, small villages to wander around, bird life.
Flights
Flights are with British Airways and depart on Wednesdays and Saturdays from Gatwick. The flight has a touchdown in Antigua.
British Airways
Flights are with British Airways and depart on Wednesdays and Saturdays from Gatwick to St. Kitts. The flight has a touchdown in Antigua.
For guests on the Carribbean Explorer liveabaord, a flight from St.Maarten to St. Kitts on LIAT Air or similar will be arranged on day of disembarking as part of your package.
Flight Duration: 9½ to 10 hours
Departure tax: $20 - $30. Please refer airline notes on confirmation.
Passports & Visas
Please always check your own entry requirements regardless of your nationality. Your passport should always have at least 6 months validity on date of return travel.
British Nationals are currently granted one month tourist visa on entry.
Always check for last minute changes in entry requirements on the Foreign & Commonwealth Office website. 
Nationalities other than British citizens should check with their own consular office.
Vaccinations
Vaccination requirements are subject to change and should be confirmed before departure. For the most up to date advice please consult your travel clinic or GP. Further information regarding vaccinations for travel to this country can be found at www.fitfortravel.nhs.uk and from your local healthcare provider. 
There are no compulsory vaccinations for travel to St. Kitts & Nevis, but we always recommend protection against typhoid, tetanus, hepatitis A and polio.
Bird Rock Beach Hotel
Bird Rock Beach Hotel, St Kitts
"I thought you might like some feedback on Bird Rock.

The hotel itself is not pretentious: it is a good base for diving and exploring the surrounding area, and only a (hot) half hour walk from the centre of Basseterre itself. The dinner menu changes daily, the food is excellent local cuisine and all freshly prepared from fresh ingredients (one night I had the lobster: a complete, large, reef lobster), and, although there are other restaurants a short taxi hop away, I would recommend anyone staying there to consider the half board as it was excellent value. The breakfast selection is good, and the Rockies Beach Bar does a mean Buffalo Wings.

If you are a beer drinker, the local brews are Carib and Stag; both brewed on the island and exported around the islands, Carib is sweeter and Stag is marginally stronger.

The Dive Centre is very laid back. Tony and Danny, the two resident instructors are calm, relaxed and have two young guys learning the ropes, Tucker and Alex. Captain Crabby is famous (or infamous?) for his 'attitude', but is very serious about the safety of the boat and the divers: a thoroughly competent and professional team. The hire equipment is predominantly ScubaPro, and in excellent condition, the boat is clean and fast! Obviously, being that side of the 'pond', things like metres, bar and litre tank sizes are tolerated with some amusement, anyone taking DIN fittings will need to take an adaptor (being a well trained Divemaster, I had that eventuality covered!).

The diving is nearly all within 10 minutes fast boat ride. The closest dive sites are almost within a stone's throw of Rockies Bar, a long series of reefs ranging from shallow to not quite as shallow with an intriguing coral covered anchor (the site is called Spanish Anchor, but I believe it is a 19th century Royal Naval issue). Not much further out, and you have the two local 'must dive' wrecks. MV Corinthian, a purpose sunk tug in about 22 metres, and the bashed about River Taw, which is a delight for photograpers, with big barracuda living on the deck of one half of the boat, macro life everywhere and the possibility of pretty wreck shots at all angles. "
Steve - UK | 02 July 2015
View map

St. Kitts and Nevis Facts
Language: English, Dutch, French
Time: GMT - 4
Electricity: 110v USA style flat pin
St. Kitts and Nevis Accommodation