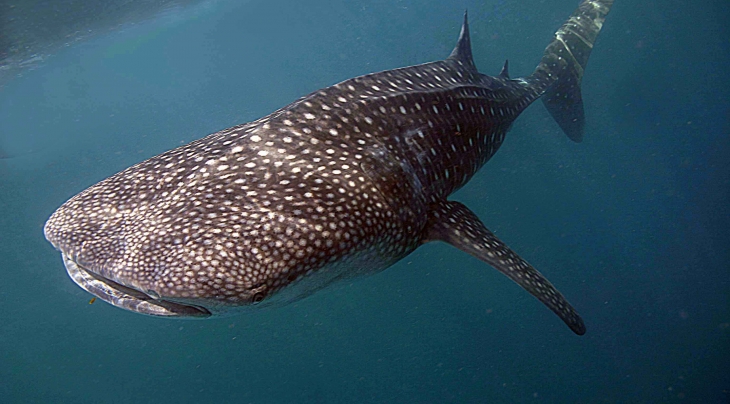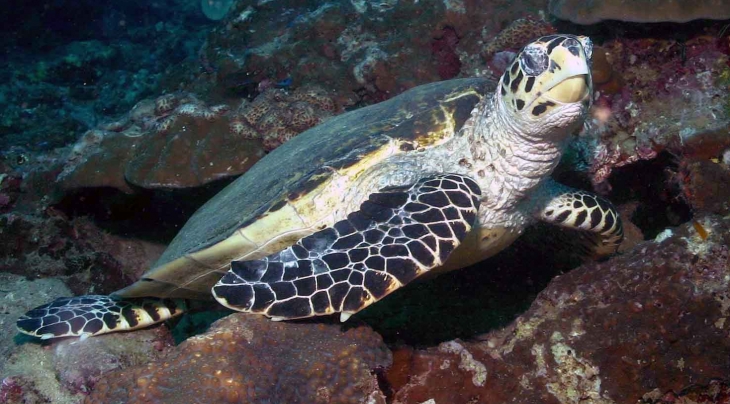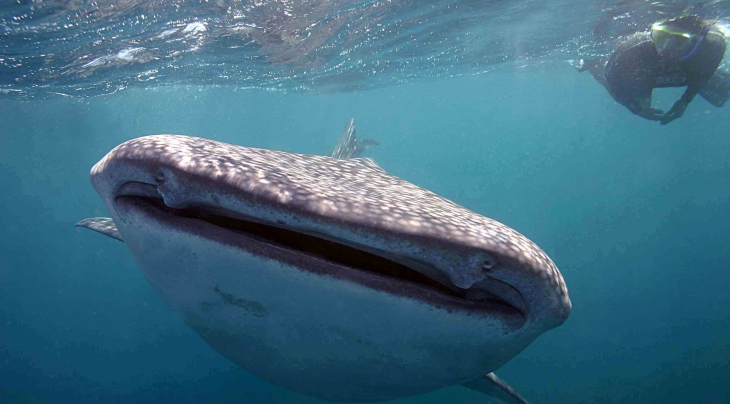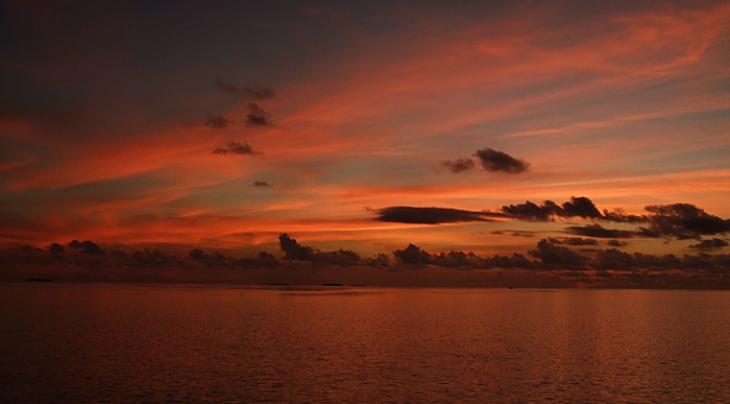 Situated at the point where the Red Sea flows into the Indian Ocean, the small, stable country of Djibouti offers divers an incredibly diverse range of marine life. The relative absence of tourism is a large part of its appeal, ensuring the pristine dive sites remain unspoilt.
Encounters with Whale Sharks
From mid October to February plankton 'blooms' develop in an enclosed bay near Djibouti town called the Goubet al Kharab (the Devil's Cauldron). Although Whale Sharks can be seen throughout the year, encounters are especially common from October to February.
These plankton-rich waters attract many of the great pelagic species into the area surrounding Djibouti. Recent research has recognised the particular importance of the bay in the development of juvenile Whale Sharks, which stay within the safe confines of Djibouti's coast line.
Regaldive have individual departures and full boat charters offered over this period that are timed to maximise the likelihood of diving and snorkelling with these gentle giants.
Whales, Sharks and Dolphins
The rich feeding grounds that make up Djibouti's coastal waters attract a range of different species. Alongside Whale Sharks, divers can encounter Manta Rays, Beaked and Pilot Whales. Most species of Dolphin are represented in numbers off Djibouti's coast, and are often seen 'running' the bow wave of your boat. Where there are Dolphins there are invariably Sharks. Grey and Nurse Sharks are the most commonly encountered species, whilst both Tiger and Blue Sharks have occasionally been seen.
Spectacular Corals and Reefs of the Seven Brothers
Djibouti itself is a dry, mountainous country, shaped by volcanic activity. The fascinating, arid landscape contrasts sharply with the incredible bio-diversity of the waters off Djibouti.
There are over 200 recorded species of coral, some of which are endemic to the region. The lack of any rivers, combined with the volcanic base to many reefs, has prompted extremely healthy coral growth. Extensive reefs cover much of Djibouti's coastline. Marine species that are regularly seen off Djibouti are largely similar to those found in the northern Red Sea. However, it is the sheer abundance of life that is so impressive, with dense shoals of fish being a feature of most dives. Large schools of Barracuda, Jacks and Snapper are often seen feeding off the reef and add excitement to many dives.
Outside of the main whaleshark season, MY Deli offers the chance to dive these spectacular reefs.
Tailormade Holidays and Twin Centres
We offer tailormade holidays for the majority of the destinations we feature, giving the option to stay for as many nights as you choose. Although we display the prices as 7 nights, these are sample package prices; we can offer you more flexibility.
Many of the destinations featured outside of Egypt are based on flights using scheduled airlines with daily departures. Most fly from the main London airports and some airlines also offer regional UK departures.
Our small, specialised team can also suggest twin centre options for many destinations. Please enquire about the possibilities for a given destination so you can enjoy more than one area during your holiday. Experience contrasting diving as well as varying above water attractions.
Djibouti Resorts
View map

Djibouti Facts
Area: 23,200 sq. km
Population: 923,000
Language: French, Arabic
Time: GMT + 3 hours
Electricity: 220 v, 50Hz